As a small business owner with limited time and resources, you want to make sure you're investing in the right marketing tools. On this note, one Workshop member asked us: What is the best way to grow a following on Pinterest, and is this a worthwhile marketing tool to focus on? We chatted with digital marketing expert Pamela Kruusi for her advice.
Pinterest is not for every business, but it is a great tool for driving traffic to your website. So if you have a product-based business, I would put it on the priority list. It's a great way to drive sales, because you can shop directly on Pinterest, which is an incredible feature when people are already looking to get inspired. They're already researching what they want. Your product comes right up on the screen, and they can buy it.
The platform works like a search engine, not as a social media platform. I would call it a visual search engine. Creating SEO-friendly pins is the bread and butter, because that's how it shows up on Pinterest, and also on Google.
First of all, make sure your website is set up for pinning, so that people can save something for later. Then the second element is setting up a business profile to start promoting your product on Pinterest. When you set up your business profile, make sure to claim your websites and your social platforms, or Pinterest is not going to see you as a trusted source.
Focusing on your keywords is powerful, because it's a part that a lot of people are missing, in terms of your pins being prioritized. There are millions of users. So for people to be finding something that they think is unique is really important.
At the end of the day, this is a visual search engine. Start to think about it in that way and it becomes a lot easier to execute.
The three aspects of a good pin are engaging visuals, incredible headlines and a trust-worthy description with an engaging, storytelling element.
What makes an incredible headline? It's telling somebody exactly what they want, like: Ocean Blue Bridal Dress, Gorgeous Silhouette. A lot of people think they need to make this elaborate title. But it just needs to have those keyword-rich terms. [Editor's note: Our SEO basics guide has a good explanation of how to come up with keywords that fit your business.]
Descriptions where it's almost like an Instagram caption are better: a little bit of storytelling, a little bit of a personal touch. Rather than just, "This is a white T-shirt." Also using the key search terms that are showing up for those types of products. It's taking that Google SEO essence, and then using that in the Pinterest format.
You need to make sure that the visual content is engaging and inviting. Pins that are really text heavy don't do as well, though recipes are an exception. But in terms of makers, if you share more of your products in a lifestyle format, that would draw a lot more inspiration, a lot more click-throughs.
Linking right to the product is the best way. If the product is in a lifestyle shot, you could go to a blog post talking more about how it is made. But for product-based businesses, I'd say go right to checkout.
There are always products that come in and go out. And a pin can live forever. So when you click on a pin for an old product, it might not go anywhere. I wouldn't say it's the worst thing in the world. But customers do, sometimes: "Oh, I like these earrings, but I can't find them." It's something to be mindful of. What I've done is just go in and manually delete the pin. That's where boards, collections of pins, come in really handy. You can have a board of limited-edition products and then just remove the whole board.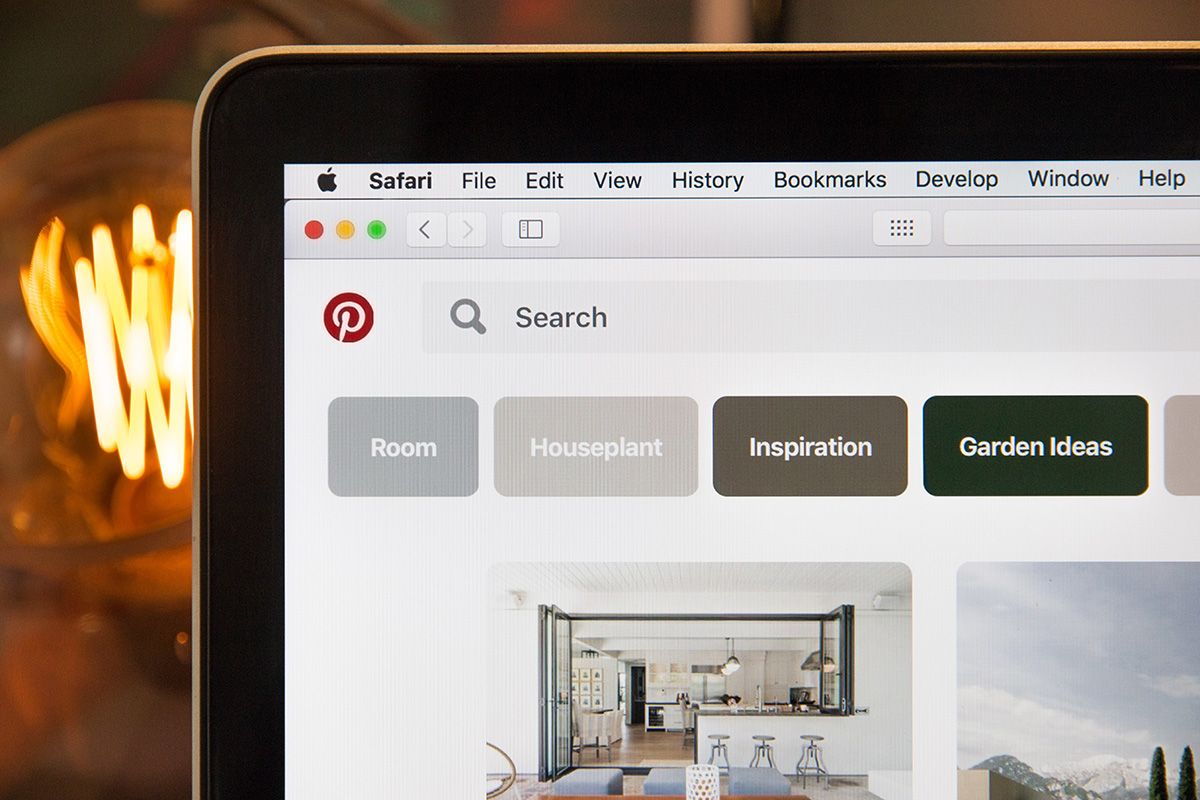 Prioritize your content, but offer a wide range of content if you have the capacity. I wouldn't say don't share other people's content at all. Keeping the algorithm nurtured is a good idea. But definitely prioritize your own.
The investment of time depends on your goals. A lot of people just use Pinterest in terms of repurposing. They're already posting to Instagram or Facebook, and then they repurpose that content on Pinterest. That's one strategy.
If you are going to dedicate a lot of time to Pinterest as one of your sharing strategies, I would say dedicate about two to three hours a week. And this would probably be using Tailwind, which is a paid tool that's verified by Pinterest. Tailwind is great because it lets you distribute many pieces of content over an amount of time, so you can share a lot of content without saturating your feed with the same thing every day, which Pinterest doesn't like. Tailwind has a system built in where they make sure you're following best practices and that you're not going to be shadow banned.
In terms of the amount, I would say no more than 25 pins per day. I do about 10 a day. I find that to be the sweet spot, 10 to 15. At the low end, I would say three, but if you want this as your strategy, you really want to see traffic building up, I would definitely want to go on the higher end. Two to three pieces of content per day is what I would recommend if you're using a repurposing strategy. For example, if you have one Instagram post, you can create three pins of that.
You can promote your pins, to boost them to show up in the main feed. And you can use something called a story pin — those are really popular right now. It's a newer feature. Those are two things that will help you boost your visibility as well.
Audience size, following: it's not the golden ticket. That's not a metric I pay attention to. I pay attention to outbound clicks. That's the traffic to your website, the click-throughs. The next one is saves. The pins that people are saving to their boards are really important. It shows that this is content people are liking. And impressions: that's the total number of times your pins have been shown, and tells you if the content's being distributed properly.
Pinterest is an excellent lead generation tool to build brand awareness, because people are already on there to be inspired. This is especially true for product-based businesses, because you can shop right on Pinterest. Since customers already know what they're looking for, they're already researching it, they're more likely to stay on that blog article that you've written, opt in to in your email list or make a buying decision right then and there.
Pinterest is a visual search engine. Start to think about it in that way — the words you're using, the visuals you're creating — and it becomes a lot easier to execute.
If you're running a website, you already know how important SEO is. And you can translate that easily into working with Pinterest.
Want to learn more? Watch our Instagram Live with Pamela Kruusi on all things Pinterest.
---
Pamela Kruusi is a freelance digital marketer who works with impact-driven businesses to create engaging content, manage digital products and launch profitable online courses. She's a pro at taking big ideas and putting them to action! Find her on Instagram at @pamelakruusi.
Submitting questions to our experts is one of the perks of being a paid Workshop member. Why not check out our membership plans? If you're already part of the community, send your questions via our ask the experts submission form.
---
Photo by Curtis Saretske