If you shop or sell handmade, you know about Etsy. Its name has become synonymous with the creative entrepreneur making a living from their handmade goods. And yet in recent years, there have been rumblings of discontent: complaints about Etsy raising fees and pushing sellers to offer free shipping, near-instant customer service and other services that seem far more suited to big corporations than home-based businesses.
Now, some sellers — and buyers who support them — are pushing back. A group of Etsy sellers has organized a strike from April 11 to 18 and is asking shoppers to boycott the platform during that period, too. (You can see background information and a list of strikers' demands on this petition.)
(Note: We asked Etsy for a statement on the strike, and their spokesperson replied with the following: "We're committed to supporting our community of 5.3 million sellers around the world by helping them grow their businesses. Sellers have consistently told us they want us to expand our efforts around marketing, customer support, and removing listings that don't meet our policies. Our revised fee structure will enable us to increase our investments in each of these key areas so that we can better serve our community and keep Etsy a beloved, trusted, and thriving marketplace.")
To find out more about the strike action, we spoke with Tricia Robinson, an illustrator in Montreal who's been an Etsy seller since 2014.
Workshop: Can you tell me about your business?
Tricia Robinson: I'm a freelance illustrator. I illustrate designs that are kind of tattoo like and actually, funnily enough, very labour and pro-union themed. I turn those illustrations into prints, postcards, pins, magnets, stuff like that. That's what I sell in my Etsy shop.
W: You've had the Etsy shop for a long time, right?
TR: Yeah, I think I started my shop in 2013 and became active around 2014. So it's been a while.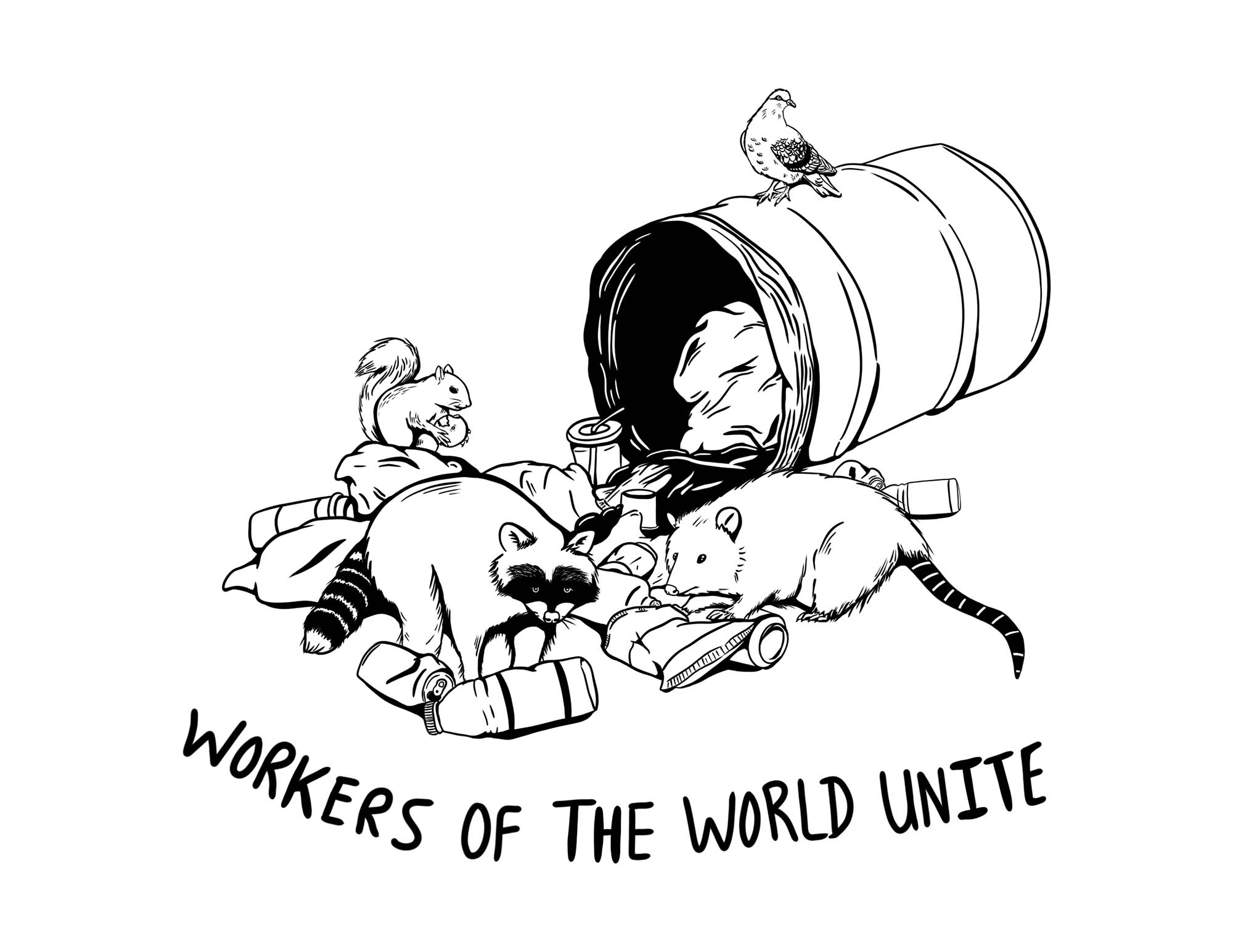 W: What was it that originally drew you to Etsy?
TR: I have a funny Etsy origin story. At that point I wasn't even an illustrator. I loved art, but it wasn't a profession. And my cat got really sick. I couldn't afford the vet bills. My cat's name is Kevin Bacon, and I illustrated this piece of the real Kevin Bacon with cat ears, and it says "Save Kevin Bacon." I started using my Etsy shop to sell that, with the money it was making going toward my vet bills.
It wasn't until using Etsy out of necessity that I realized this is something I could do as a job. I'd kept myself at a distance because it felt a bit daunting. And so once I saw that it was pretty easy to use and actually fun, too, that's when I decided to keep using it as my main market.
W: One of the complaints from strikers is that Etsy has changed a lot over the years. What changes have you noticed?
TR: The changes started to affect me around mid-2019. At the time, I was receiving a lot of sales from the U.S., and I'm based in Montreal. Then Etsy implemented this policy — or not policy, but encouragement — to offer free shipping, and the incentive was that your shop would be prioritized to U.S. buyers. You'd show up in search a lot easier. And you had to offer free shipping for purchases that were $35 USD and above.
At first when I saw that I was like, no, I'm not going to offer free shipping, because I'm a small seller. The post office isn't giving me a discount on my packages. Then when I decided not to opt into Etsy's free shipping program, my U.S. sales stopped. And I was selling a lot to the U.S. So that was really frustrating. I felt like I was being strong-armed. I did opt in at one point, and I noticed a slight uptick in my U.S. sales, but nowhere near what I was receiving before. I ended up opting out again, because I was having to pay more than three-quarters of what I was earning just to ship a product. It seems to me that Etsy doesn't consider the fact that our postal service in Canada is a lot more expensive than in the U.S. Even if you use Etsy shipping labels, it's still way more expensive and grossly eats into your profit.
That was what started the ball rolling. Then when they introduced Star Seller [in July 2021], that was definitely the final straw for me, because they're implementing a system that purposely affects your work-life balance. That was the nice thing about Etsy — you are in charge, you're your own boss. Then this Star Seller program penalizes you if you don't answer within 24 hours — excuse me. If I don't want to work a weekend, I'm not going to answer on the weekend. And what's the big deal if customers have to wait until Monday after they message? [Editor's note: for vendors to receive the Star Seller badge, they must reply to at least 95 percent of messages within 24 hours.]
Something that's really nice about Etsy is that when you buy something, there are human people on the other end. And now, the company is fostering something different. They're fostering that faceless transaction that you get from Amazon, where if you're displeased, you can just hop on your keyboard and tell the seller off as if they're not a human. I feel that because of Etsy's actions and the policies and the programs that they've implemented, this is what's being created. If you hop into the Etsy seller communities on Facebook, all you're seeing are screen captures of nasty customers. Really nasty. And the sellers suffer from that, not Etsy.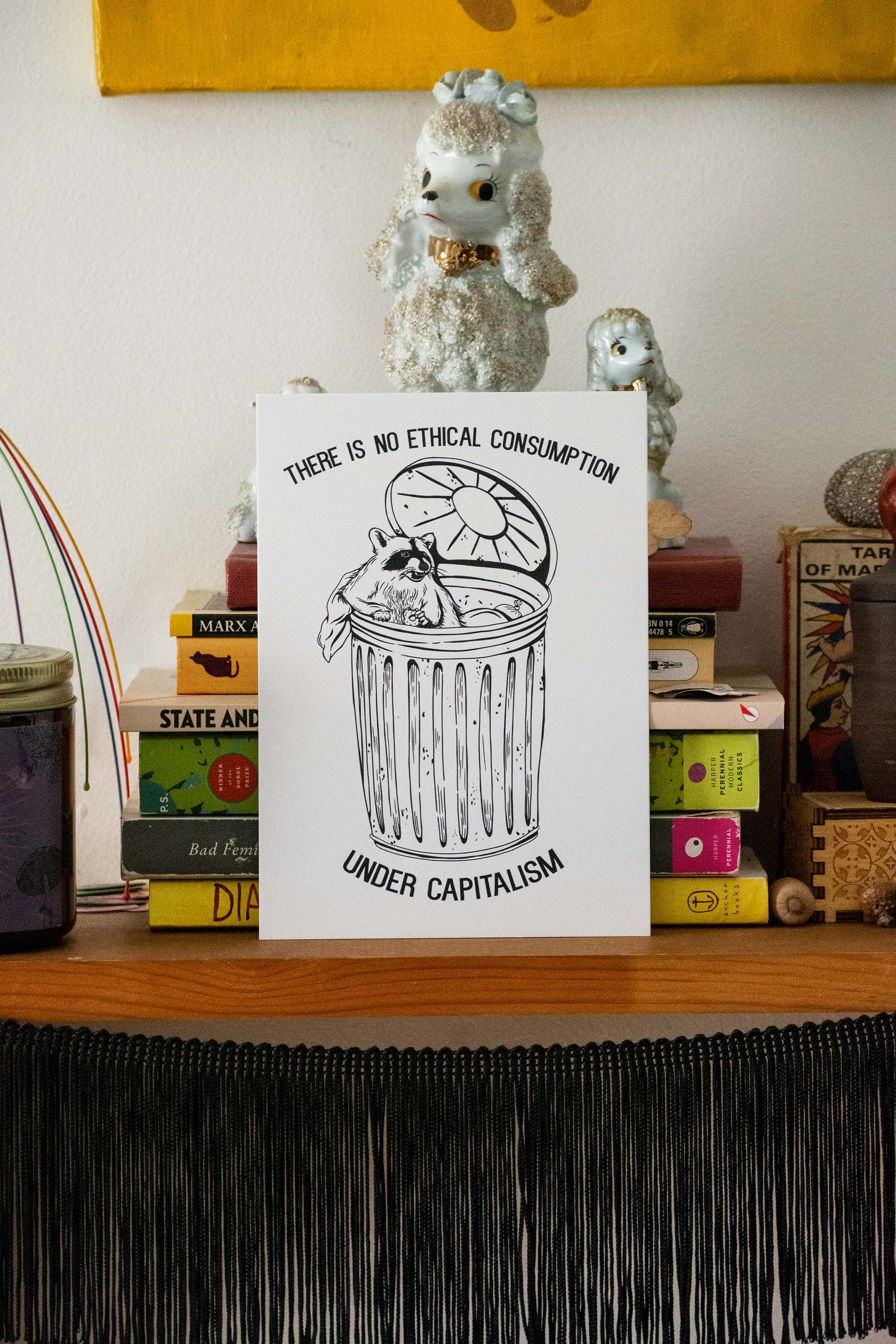 W: Can we talk about the kinds of products available on Etsy? I know another thing that's been brought up is that everyone has this vision that it's a marketplace of people at home making macrame, and it's not so much that anymore.
TR: No, not at all. For me, I'm an illustrator — I create prints. I also love buying prints from other artists. And I never buy from Etsy anymore, because I find it impossible to get through the pages and pages of people who are drop-shipping art that they didn't even create. It's difficult to find unique products that people are creating, because to me, Etsy is oversaturated with drop-shippers and resellers.
I wish I could see the breakdown of how much Etsy is making from these people who are reselling and drop-shipping. Perhaps that's their incentive to create programs like [Star Seller], because that's where their money is coming from.
W: I guess what it really comes down to is, what is Etsy?
TR: Exactly. The goalposts to define what Etsy is are shifting more and more and more. And from my perspective, the only reason I can see is profit. What incentive do they have to foster this creative maker market and community if that's not where profit's coming from? If they see dollar signs when they're looking in other directions, then of course that's going to be their incentive, especially when they became public and now have shareholders.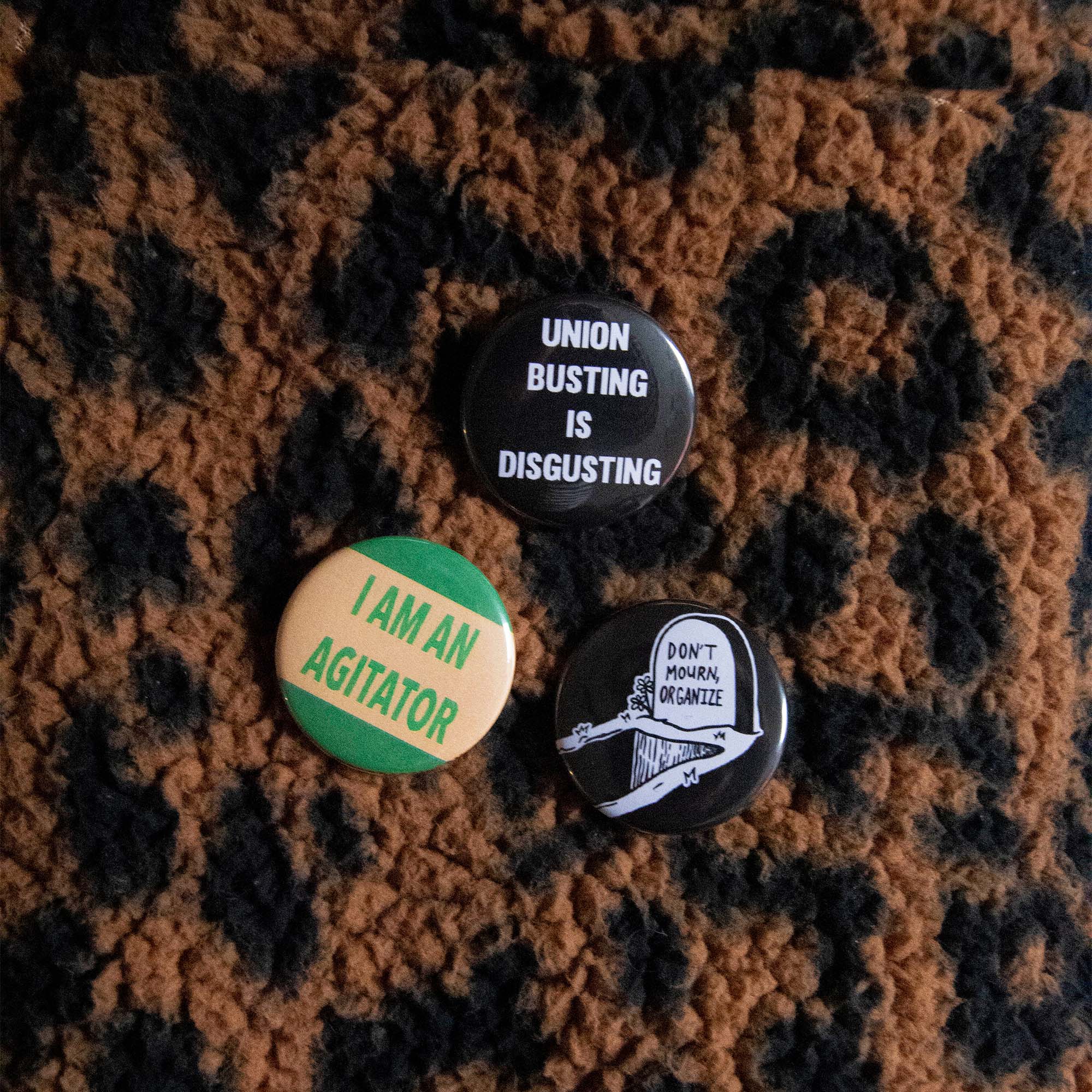 W: When I look at this petition, there are five demands: cancel the fee increase, crack down on resellers, create "golden" support tickets, end the Star Seller program, and let all sellers opt out of off-site ads. Do you agree with those five demands?
TR: I do agree with all of them. I think they're completely reasonable. I think that Etsy owes us a conversation. Maybe they're not going to give us all of these things we're demanding. But can we at least open up a dialogue? Because these things are pushed onto us and implemented without any type of input from the actual sellers that make up Etsy. So I agree with the demands, and I think that Etsy owes its sellers at least the opportunity to talk about it.
W: How would you envision that working?
TR: I'm actually a labour organizer here in Montreal, and I believe in collective bargaining. I think it's unique to see a sellers platform opening up this possibility, and I think it's something that we should entertain.
So, this could look like even just collecting our feedback, to build a platform that serves us. Yes, they need to make a profit, they are a business. But at what point do we get a seat at the table to include any of our thoughts? That's what my main goal is — give the sellers a seat at the table. [Editor's note: Etsy says that they use both qualitative and quantitative research, including direct conversations with sellers, ahead of making decisions like launching Star Seller.]
W: And what would that look like from the buyer's point of view?
TR: I think that ultimately, it benefits the buyer. We're talking about a market that used to exist and doesn't really exist today. There's something really wholesome about a handmade market that supports local makers, people who are hand-creating their product, especially when we're talking about trying to buy more ethically and support small business instead of large corporations or fast fashion. There's something very unique for the customer.
Most of my client base supports me and my work: one, because they like it; and two, because it supports their values and their ethics. So I think there's really something there for the buyers, too.