About
Shop owner Piya Sandhu has the same passion for supporting local businesses as we do here at Workshop Magazine. "Our mission at The Handpicked Home is to provide our customers with a unique and fulfilling shopping experience through introducing handpicked and locally designed home decor and gift items, meant to warm the heart and home," she says.
Located in the heart of uptown White Rock, B.C., on the traditional, unceded territory of the Semiahmoo First Nation and the broader territory of the Coast Salish Peoples, the six-year-old shop is what Sandhu calls a "lifestyle store" because of the variety of goods she carries. "It's truly filled with a little bit of everything," she says. You'll find homewares, jewellery, natural bath goods, gourmet foods, apparel, children's gear and many other items for decorating your home and for gift-giving.
Since opening shop, Sandhu has carried natural, sustainable and locally made products."How we spend our money and use products has always been important to me," she says. "Not just trends, but important lifestyle changes that our customers value, too, and I am so grateful for this!"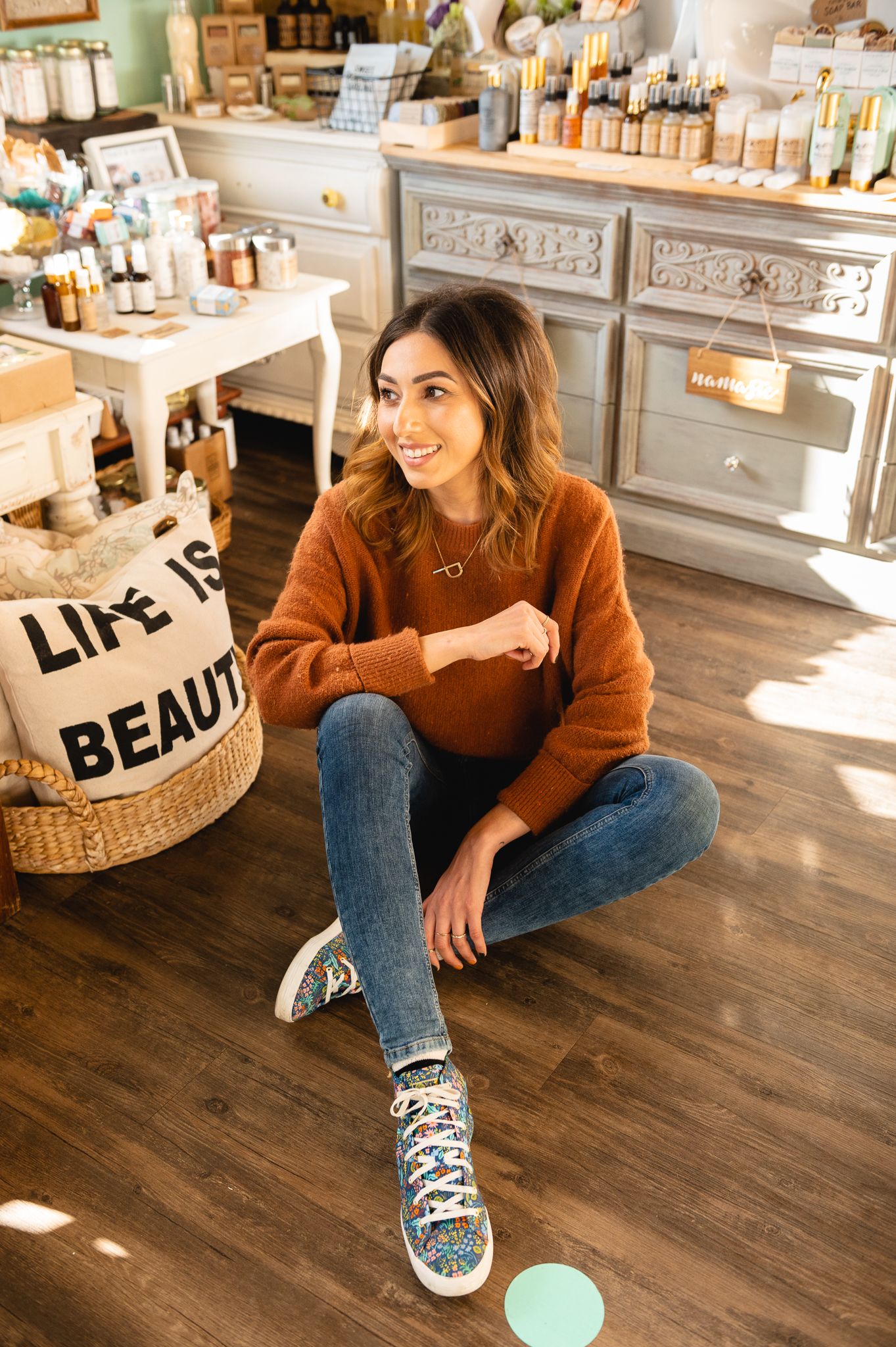 In the shop
The shop is filled with plenty of Canadian-made goods, including Standout Boutique jewellery, Sara's Art Corner artwork, Sealuxe bath and body goods, Wrinkle and Crease stationery and greeting cards, and The Sweet Life Apparel for adults and children.
Among its goods in the sustainable category, The Handpicked Home stocks soy-based candles from Twine Abode as well as bath and skincare products made with only natural ingredients, like soap bars from Salt & Seaweed Apothecary.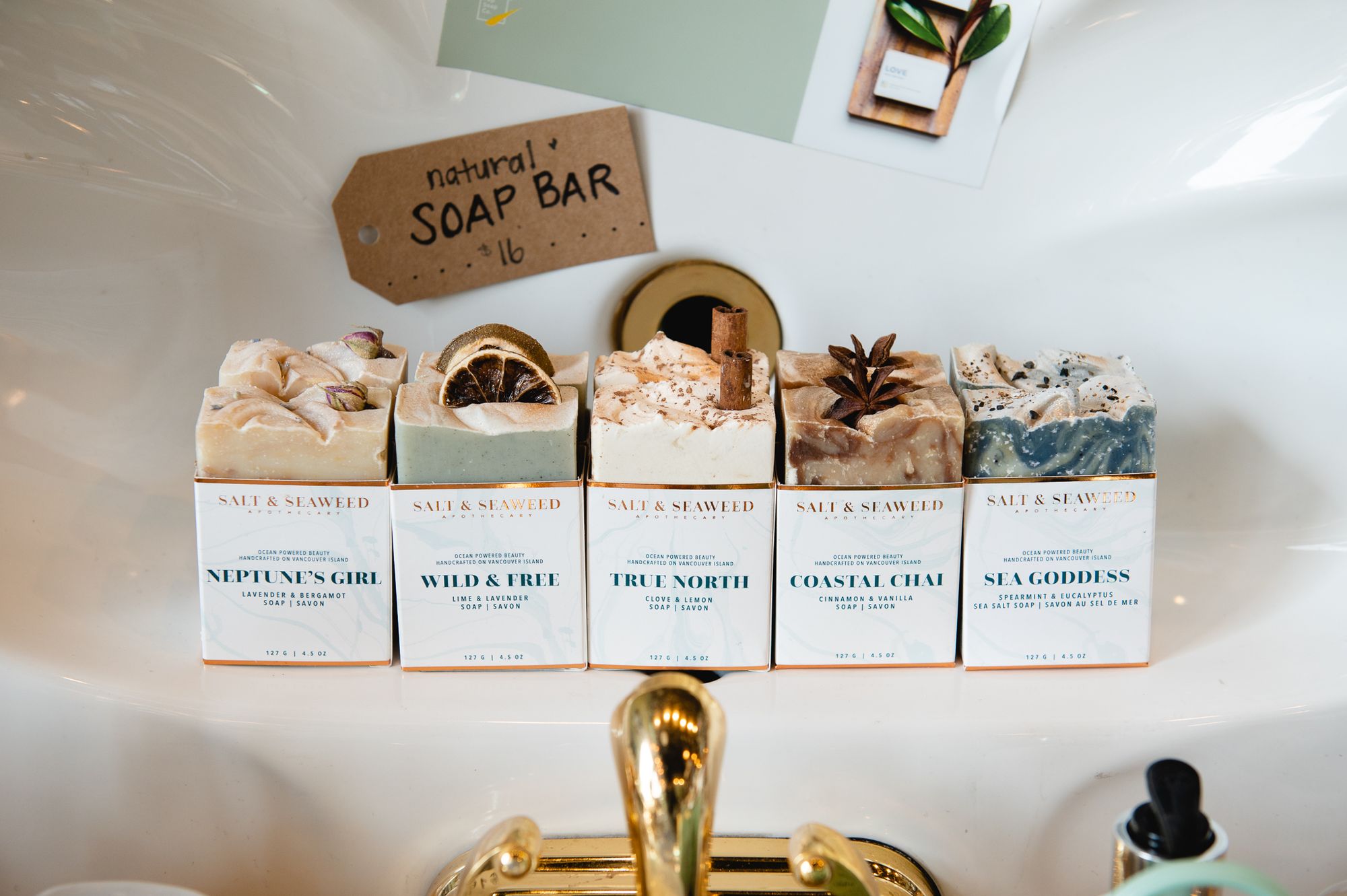 How The Handpicked Home chooses which products to carry
Most of Sandhu's selection comes from makers who have approached her, often having connected with her through social media. "I am lucky to hear from new makers and artists every single day," she says. "What a delight it is to be introduced to such amazing talent Canada- and even world-wide!"
With an overflowing shop, she adds, "At this point, it's a matter of what I can make room for and what I don't already have. My goal is to keep a wide product mix without too much overlap, so that each artisan has a wonderful chance to do well."
How to get a retailer to notice you
To get the attention of a shop owner, it's worth putting in the effort to create a memorable package. Sandhu recalls a map creator from Ontario who sent her a care package that included samples of his work and pricing details, along with a personalized letter outlining what he would like to create for the shop and why they would make great partners.
"I don't always have time to get back to the many artists and companies that approach me," Sandhu says, "but this was so painstakingly memorable that I made sure to send a thank-you email, connect on social media and ensure that an order would come his way as soon as I could make some room for a new type of art. He was right on all levels — his art is unique, beautiful and something I don't already carry: all things I look for in a new partner. And the attention to detail is truly something I couldn't have asked for but really value. I knew immediately that we would work well together."
Ask yourself: Is this the right environment for my products?
Like other retailers, Sandhu is often approached by makers who haven't done their homework. "I don't ask for much," she says, "but an artist should have an idea of what kind of environment they want their products to be in. Having an understanding of product mix and shop vibe can only set them up for success." Sandhu wants to hear from makers why they think their creations would complement the store's current product selection. "When I get to hear their thoughts, the conversation — and potential partnership — naturally progresses from there."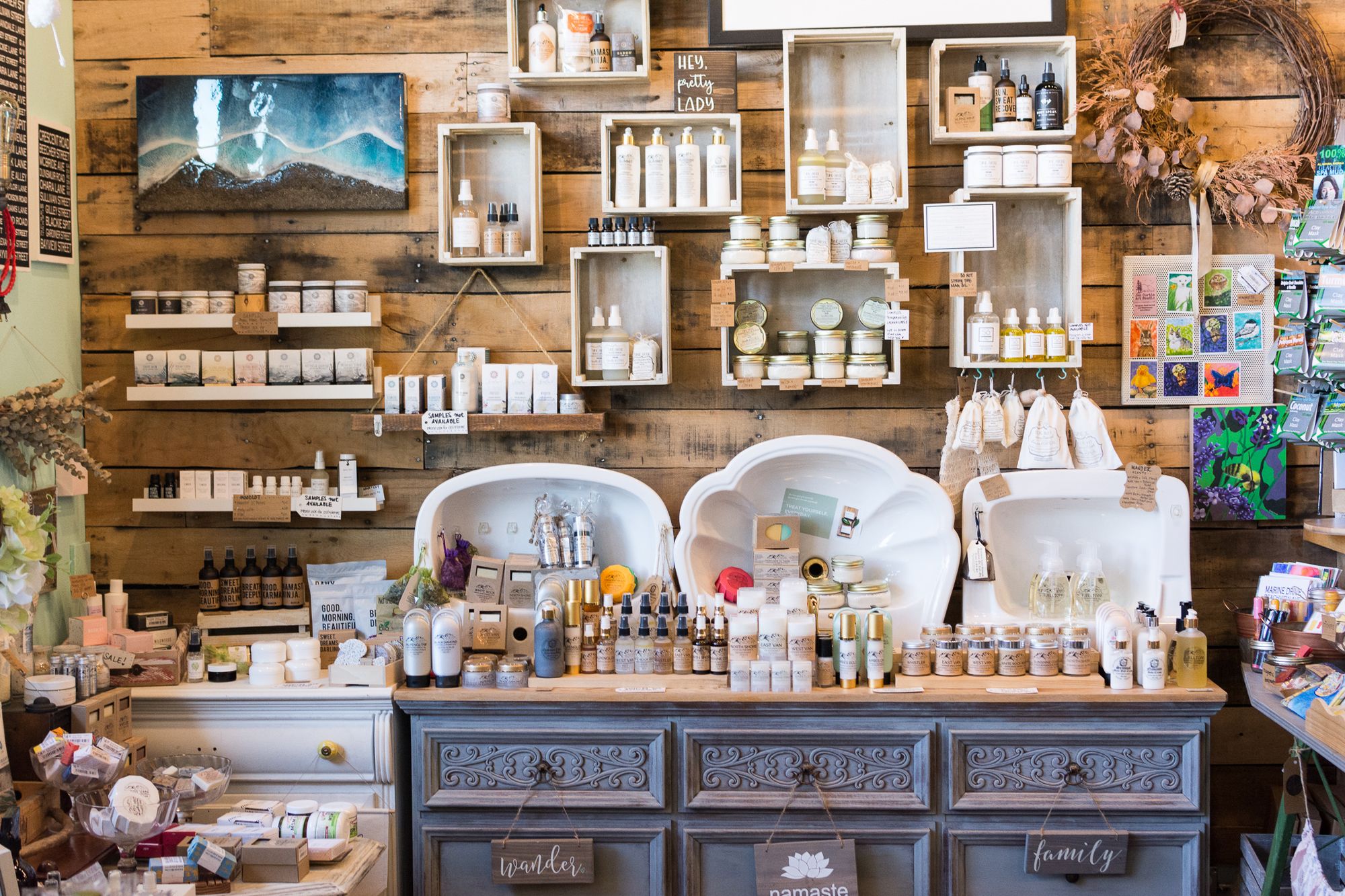 Your work is worth it
One thing Sandhu wants every maker to know: "That their products are truly worth the time and skill they put into them! Don't hesitate to price them accordingly." She often finds herself having to remind artists and makers to check their costs and time, and then to price their items fairly — and not be afraid to do so. "There is a market full of those who find value in fair wages and handcrafted quality," she says. "My job is to help find those wonderful people and connect with that market."
You can find The Handpicked Home at 1406 Johnston Road, in White Rock, B.C., and online at thehandpickedhome.com.
Have a question about selling wholesale? Pop it in the comments below or submit your question to our experts here.