Working with wholesale partners is not the same as selling your goods directly to consumers. (Understatement?) Retailers have different objectives: Unlike shoppers, they're less interested in how your handmade items will enhance their own lives. Instead, they want to buy products that they're reasonably confident they can sell. That means beyond the product itself, shop owners also look at whether your packaging will appeal to buyers and how your items will fit into their store alongside their other wares.
To help you understand your wholesale buyers, what they look for and how they think about their stores, we talked to someone who specializes in creating enticing retail spaces. Interior designer Nickeisha Lewis of Nola Designs works with shop owners to plan their store layout, design the look of the space and merchandise their displays. Here's what she thinks all makers should know.
Hiring a brand designer is worth it
If Lewis had to give just one piece of advice, this would be it: Work with a brand designer. In all her experience creating and merchandising retail spaces, she says that the makers who stand out are the ones who have enlisted this type of expert help. Says Lewis: "You can see the quality in their product and packaging. It's clearly different."
A brand designer delves deeply into discovering who your ideal customer is, then builds out from there. They identify what colours and fonts speak to your buyers, develop a logo and packaging design, and sometimes can even advise on what products to make. Everything gets centred around who your customer is and what's going to appeal to them most. And that's going to help you sell more — both directly to customers and also to retail partners.
"Invest in that upfront, because it sets the tone for your whole business," says Lewis. "And it will pay off ."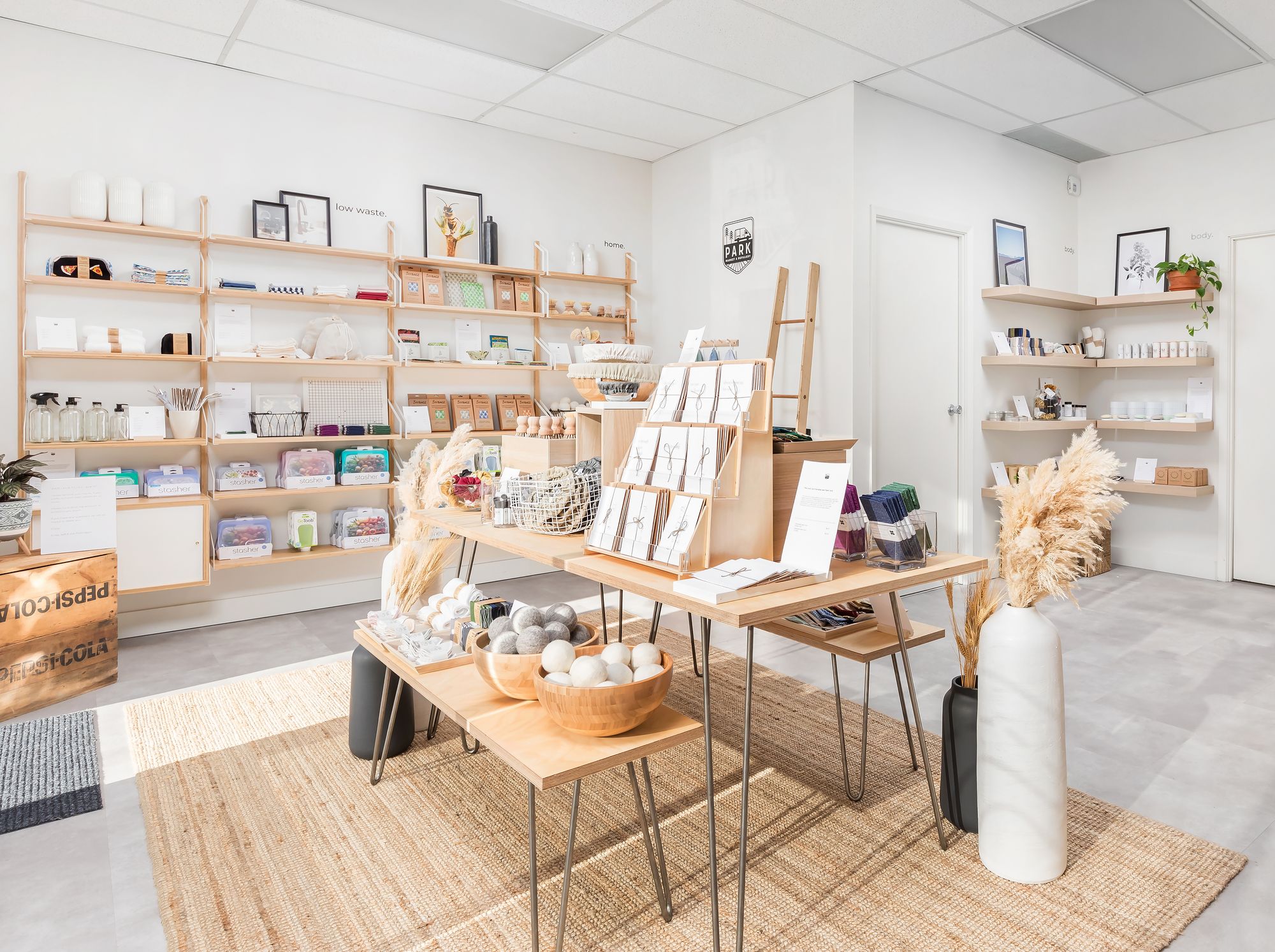 Product packaging has to tell your brand story up close and from afar
Your packaging looks good when you're holding it, but when it's sitting on a shelf, does it attract someone who's just passing by? Lewis wants makers to think about font size and legibility, and whether the colours and imagery on your packaging tell your brand story at first glance from afar.
Once you've attracted a customer and they've picked up your product, the packaging then has to communicate details about what's inside and convince them to buy. "Think about the end user and how they're experiencing your product from discovery to wanting to buy it again," says Lewis. Would an infographic be a way to clearly explain how to use your product or to tell the story of how you source your materials? Have you included your website so buyers can look you up if they have questions or want to purchase from you again? "Make it easy for them to find you and to understand what you are selling," Lewis says.
For some products, testers and samples are a must-have
Have you ever bought a lipstick without testing the colour on your hand first? There are some products — like beauty and bath items — that by their very nature demand that a sample be on display. Lewis says that shop owners will often remove the packaging from a product so they have a tester that customers can touch and feel.
However, she has also had retail design clients who are reluctant to open a sample for testing purposes. Since they won't be able to sell something that's been touched and used, they worry about losing money on that item.
Her recommended solution: "I think it's worthwhile to offer a sample item for the retailer." Beyond consumables like creams, makeup, candles and the like, consider providing tester units to your retail partners if being able to touch, smell or try the product is instrumental in making a sale and the product packaging prevents this until it's unwrapped.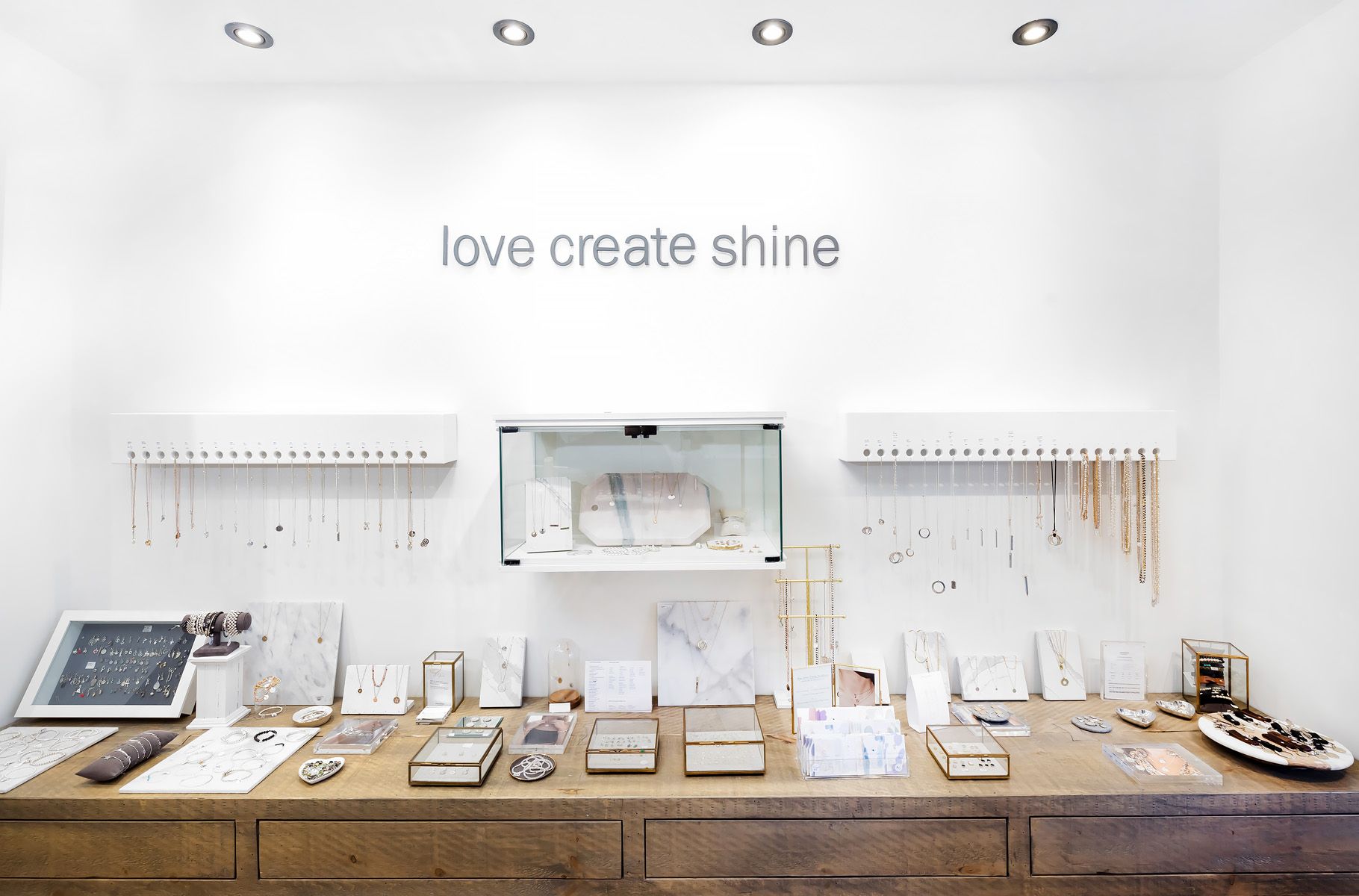 Big brands negotiate product placement
One tactic that Lewis would love to see makers take more advantage of: negotiating placement. Big brands do this for all types of merchandise. One common example is how packaged food companies make deals with grocery chains for their products to be on eye-level shelves and in other highly visible premium locations in stores.
While a small shop may not be able or willing to guarantee a maker a particular spot in their store, Lewis thinks it's a conversation worth having. "You don't want to put all this time and effort into making what you have and then you're at the bottom of the shelf."
Think: Do you want your products to be at the front of the store? At eye level? On a shelf or in the centre of a table? In a certain section of the store? What products do you want them to be displayed beside? Lewis wants makers to think about what's going to make shoppers notice their wares. "Really understand that store environment and where your product would fit best."
When you speak to your wholesale buyers, focus your pitch on how your preferred placement can benefit them by driving more sales. "It's a win-win for everybody," says Lewis.
Your wares may sell more if paired with other items
When Lewis is merchandising a retail space, she often combines complementary items, like styling a pair of serving spoons with a bowl or alongside some table linens. She does this to help customers see how they can use those products together, creating a lifestyle vignette that they can picture in their own home. "I style things in a way that makes them desirable," she says.
Shop owners have lots of experience and their own ideas on how to style their inventory so that it sells, but Lewis thinks that makers could help out by providing merchandising suggestions for their products. You are, after all, the expert on your own goods. If you've noticed, for example, that your handmade mugs are often purchased as birthday gifts and that buyers also pick up a greeting card at the same time, say so to your wholesale buyers. Just remain respectful of the fact that they know their shop and customers best.