I love a good handmade soap, and there are so many to choose from nowadays. But that abundance can make it a tough category to stand out in. So when Uasau in Nunavut caught my eye, I wanted to learn more.
Uasau (pronounced ooh-ah-sau, it's an Inuktitut word that comes from the English "wash") was founded about a decade ago by Bernice Kootoo Clarke and her husband, Justin Clarke, out of their home in Iqaluit. "He creates the soap, and I am culture," Bernice says.
Over that time they've grown Uasau into a thriving, award-winning business that's connected to the land and to Bernice's Inuit heritage. They make and sell soap as well as bath salts, body butters and other skincare products.
I met with Justin and Bernice on Zoom, where she opened our meeting by lighting a stone lamp called a qulliq. It's the same lamp that you can see in Uasau's logo, which is based on a tattoo Bernice has had for some 20 years, featuring a woman with traditionally braided hair wearing a baby carrier and skin boots called kamik and lighting a qulliq. "These are all things that belong to the Inuit," Bernice says. "It was so important for me to incorporate them into my logo."
Here's what Bernice and Justin had to say about the origins of their business and how their products are made. The interview has been edited and condensed for clarity.
Bernice: I have a love for lush skin, so I started making body butter with my cousin. And I started gifting it to my friends, because I made too much. I mean, I like to share, right? One of my friends said to me, "This is beautiful. It got rid of my bumps." Another person said [it helped] their eczema, another person said psoriasis, and I thought, okay, there's an interest. I'm going to go to the Toonik Tyme Craft Fair. People were really interested.
Then I said to my husband, I think you you should be a part of this. He said, no way that's, that's not for me.
Justin: I'm not going to no craft fair.
Bernice: And I said, Okay, I'm going to go alone. I believe in it.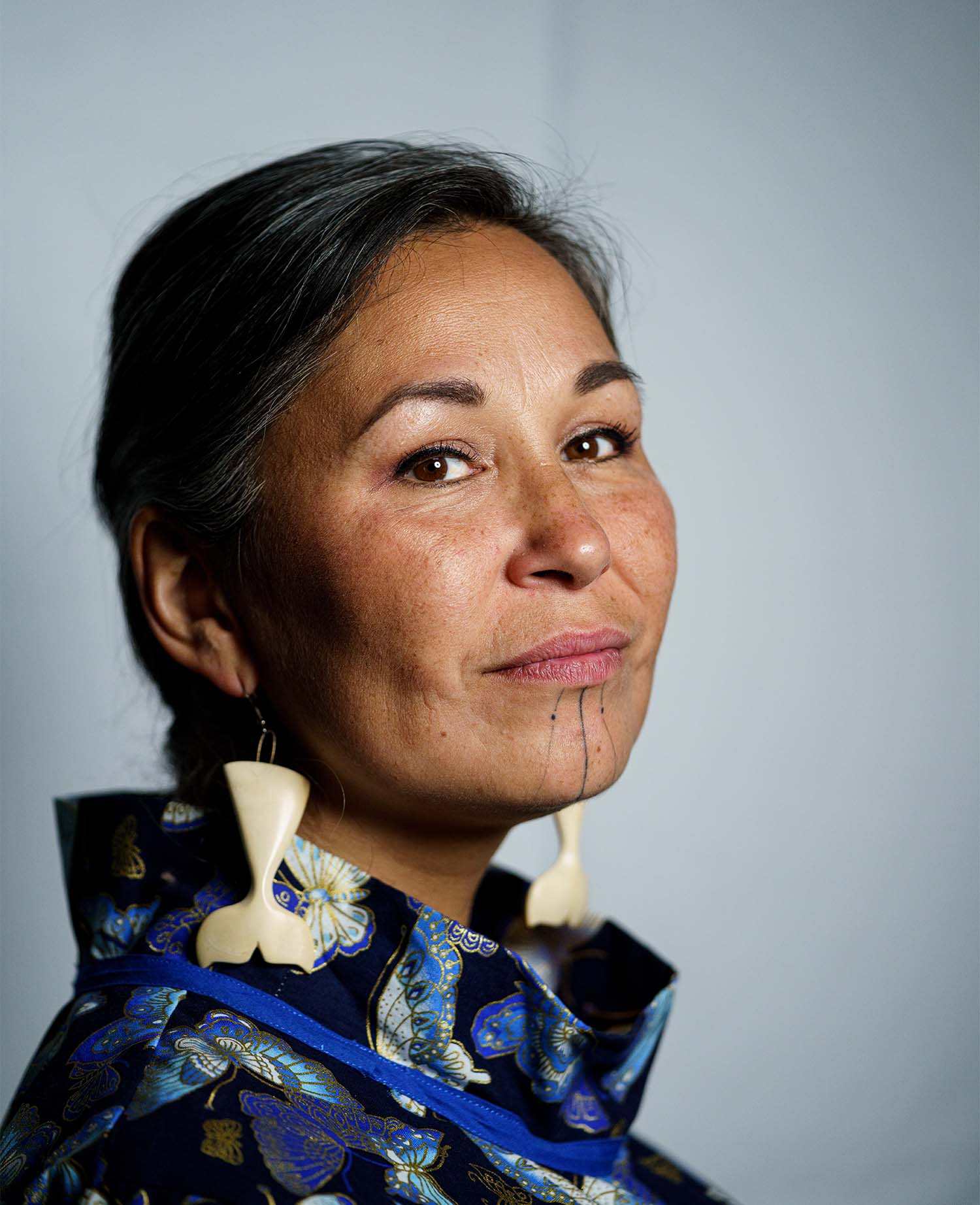 One girl had these eyes wide open, do you have anything else natural? And then another person. So I started taking phone numbers. They were like, I promise to keep buying from you. Can you please keep making this? I was really excited. I went home, I threw the money at him, I said, I told you it would work. And look at the list of people that want to keep buying.
He got the computer, started looking: "People also sell soap." Don't worry about soap, I said, nobody wants soap.
Justin: I said to her, no, we're going to sell some soap. People wash before they put body butter on. Come on, let's do this.
Because I'm a chef by trade, it came easy — two parts this, one part this. So we made it and it worked out well. It's just when it came to a craft fair, I was out. I was like, nope, this is you. You're social.
Bernice: And now he goes alone. I don't go.
Justin: And now I go alone. And Bernice is the face of Uasau.
Bernice: I like to inspire other Inuit. We don't have enough of that. So I took on that role.
Justin started making more and really diving into it. And then my friend's mom said, I heard about your soap, it helps my brother's eczema. Would you consider putting bowhead [whale] oil into your soap? I thought, no — but I didn't say it to her. I bought it, but I thought, I'm not going to put blubber in my soap.
Justin: All I could picture was this stinky aged blubber from the whale. How are we going to be able to incorporate this? How's it gonna work? How are people ever going to want to buy this? But I added a little bit and it worked out.
Bernice: We didn't believe in it at first. We let it age and it went bad. But we wanted to see how it would react [with the other ingredients], and it blended well. I called my friend's mother and I said, I'm really sorry, I didn't believe in you. Can we have more blubber? And she laughed. She's like, I knew you wouldn't.
So we got fresh blubber, no smell. And it's all healing. This is Inuit medicine. This has been known for hundreds of years. My friend's mom said her mother in Pangnirtung [on Baffin Island] made soap using minke whale blubber. So we incorporated bowhead oil, and it worked. It was like magic.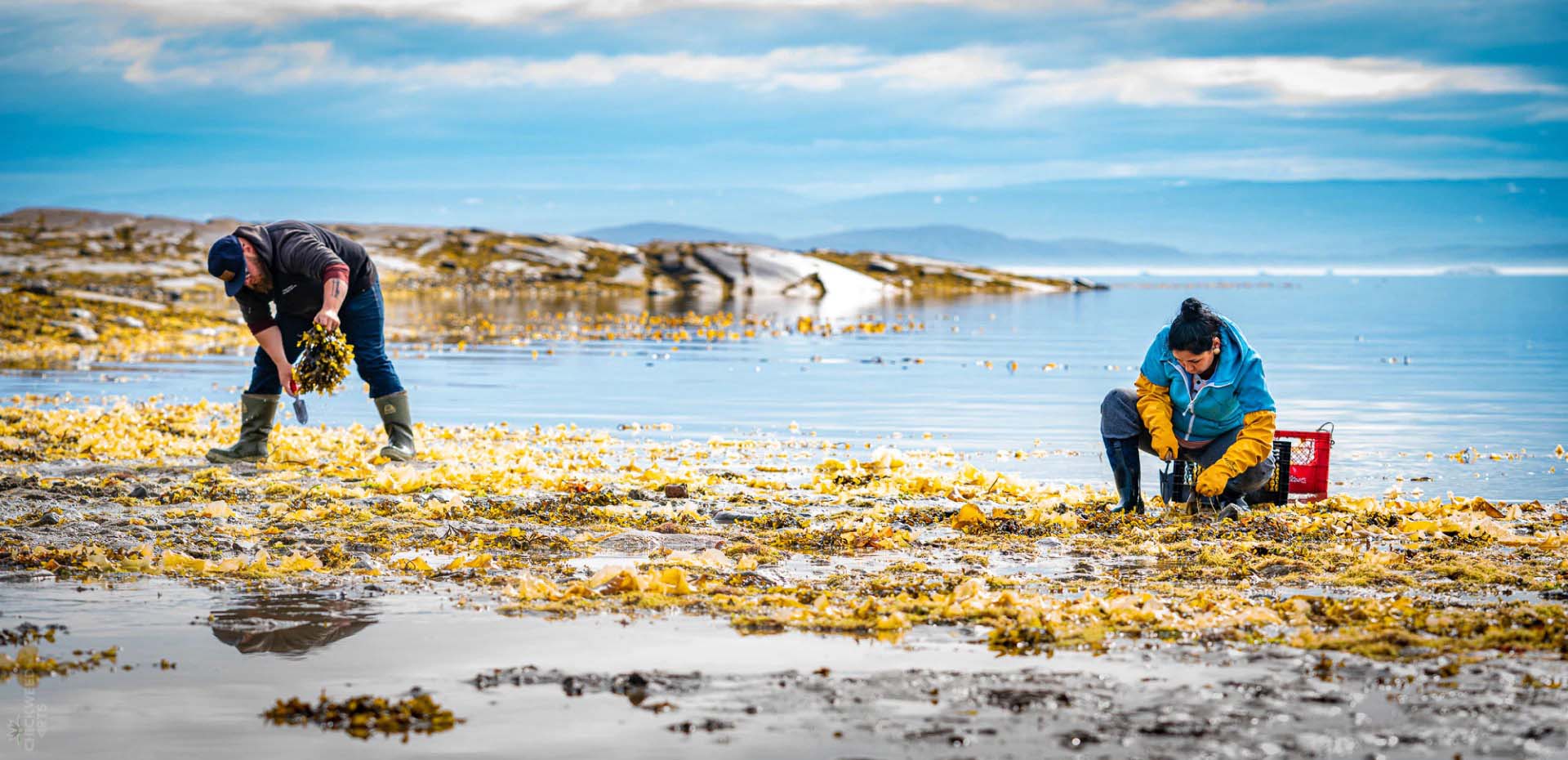 It was scary. I didn't know how to speak on that level yet, to represent my culture. Our ways have been oppressed and I knew I was going to get a reaction. I first had to get strong with myself, to learn how to speak and explain who I am, who we are, and that we use everything from the bowhead. Our houses used to be made from bowhead bones, the dogs were fed.
Justin: One of the graveyards in town has bowhead bones, a big arch. So when you go to where the ancestors are lying, it's a beautiful memorial.
Bernice: Only a few bowhead are caught [now]. They do a lottery.
Justin: A big email goes out to all the hunters' and trappers' associations, and communities are pulled out of the raffle.
Bernice: It's a big celebration for Inuit because the hunt was taken. The bowhead whale population was nearly wiped out 100 years ago through overhunting by the whalers, so we cannot hunt like we used to. So it's very special for Inuit. When the hunt happened, my husband was part of cutting apart the bowhead so he was able to grab some blubber from that beautiful day. He was there for four days on the island out there.
We are now known for our bowhead soap, so when another community has hunted, I have heard, "Don't forget Uasau Soap, they need blubber." We've become part of something so beautiful.
Justin: They know that we're upcycling, and they're proud of their hunts. And their community gets named with our products.
Bernice: It's a traditional hunt — we're upcycling. It's a part of our culture. Our food is part of our arms and legs. It's who we are. So to add the bowhead into our soap is so special. By adding our food, our land, it's filled with old knowledge.
I learned how to speak about it from that angle and be very firm and strong in that way. And my husband does the business portion. Then we started looking at how else we can add our culture.
Justin: There's a lot of soap companies down south who mix loofah and different things into their soaps for a natural exfoliant. We were out for a walk on the tundra and I looked at the lichen and I was like, that looks like a natural loofah — it looks so clean. And I know it from my chef experience — we would use lichen in our salads. So we incorporated it into soap. I put the lichen in a very clear base so you can actually see it like a picture. It looks gorgeous, like the sun is going through it and it's laid on a bed of fresh snow.
Nature provides all these beautiful ingredients that we put into our products. We harvest seaweed from Frobisher Bay: we hand-pick everything, dry it and then freeze it. We have a beautiful seaweed bar that we do with goat's milk. We do another one from Iqaluit Kuunga, the Iqualuit River. We get our clay from the riverbanks and incorporate it into our facial bar.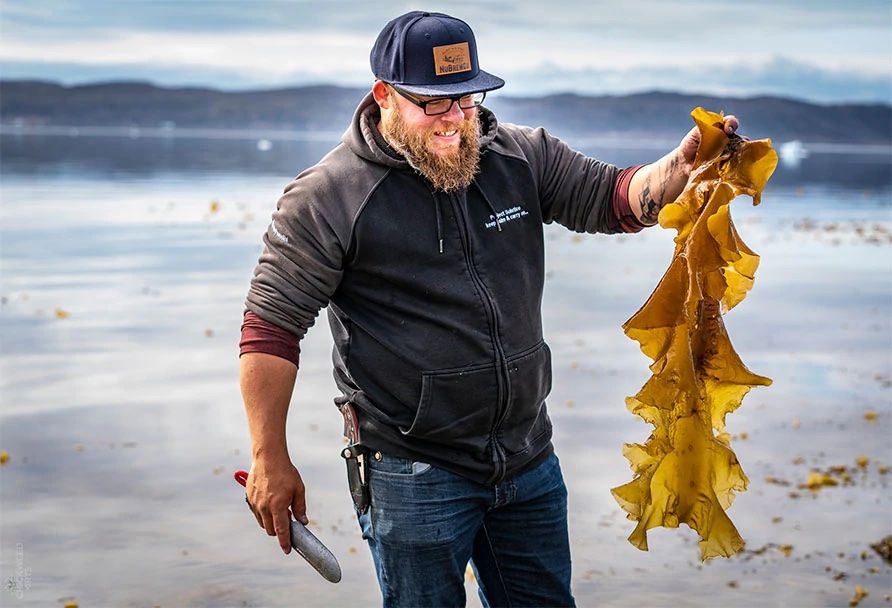 As we talked to elders and people around the community, Bernice and I came up with the idea of why not just incorporate a bit of Nunavut into [the products], because there's so many people who come here and visit. And they have such an enjoyable time, they want to take a little bit of Nunavut home with them.
The bars resemble different things around Iqaluit. The Iqaluit Kuunga bar actually resembles the frozen ice pack on the river in winter, and how it breaks up and the ice starts flowing and massive amounts of ice rush through the river.
We're up to about 12 [varieties of] bars on our website, but we want to narrow it down to four, because we're getting so busy. We've been approached by a couple of hotels that want to carry our things. So if we minimize now, we can open up later as we grow.
Bernice: The dream is to have a team so we can do more and expand.
Justin: We have five to seven retailers in the North that take care of us. But we're trying to get into that hotel line, because if we can get across Canada's north in hotels, it'd be amazing for us. And as Inuit to have a manufacturing company in the North, that would be a first.
Bernice: Everything that we're doing is based on how Inuit lived. It's never just me. This is by Inuit. At craft fairs, someone would say, "Bernice, can you come for a second?" I'd go to the side of the table. "Did you know that Inuit used bearded seal oil as well for healing?"
It's a special, quiet, intimate moment and I always get goosebumps, because it's old knowledge and they're sharing it with me. That's really a big part of who we are. Inuit traditional healing is in our soaps. Our food is in there. Our land is in there, the essence, the stories of Inuit. Uasau is not just a natural line anymore. We became something totally beautiful and different.
Our focus is Inuit. Yes, it's for everyone. But it's for Inuit, made by Inuit, and the world gets to have an opportunity to be part of a beautiful old story in a new and modern way.
All photos courtesy Uasau Soap