We love our members, so every month we feature one of them on the site and in the newsletter. This month, our featured member is designer Vikki Wiercinski in Edmonton, who creates and sells stationery and textiles through her company Mezzaluna Studio (@mezzalunastudio). Here, Vikki gamely answers all our questions about her work and her life.
(P.S., not a member yet? What are you waiting for?)
Editor's note: While all products and services featured in this story are independently selected, some items use affiliate links. This means that if you click these links and make a purchase, we may earn a commission. You can find out more in our privacy policy.
Workshop: Describe your business in 10 words or less.
Vikki Wiercinski: Mezzaluna is a colourful and joyful textile and graphic design studio.
W: What was the first product you sold?
VW: I have a graphic design degree from many, many years ago. After I was done graphic design, I decided that I was interested in patterns and surface design and art. I signed up to sell at the Royal Bison Art and Craft Fair, which still exists in Edmonton and which I'm still part of all these years later.
I had been making drawings on the side, in the evenings after my design job, and I had a friend who worked at a T-shirt screen-printing place. She stayed late after work one day and we printed a whole bunch of tea towels of my design, until midnight. I took them to the craft fair that weekend. It was Mother's Day weekend and I sold out. A lot has happened between then and now but still to this day I design tea towels as a core part of Mezzaluna Studio.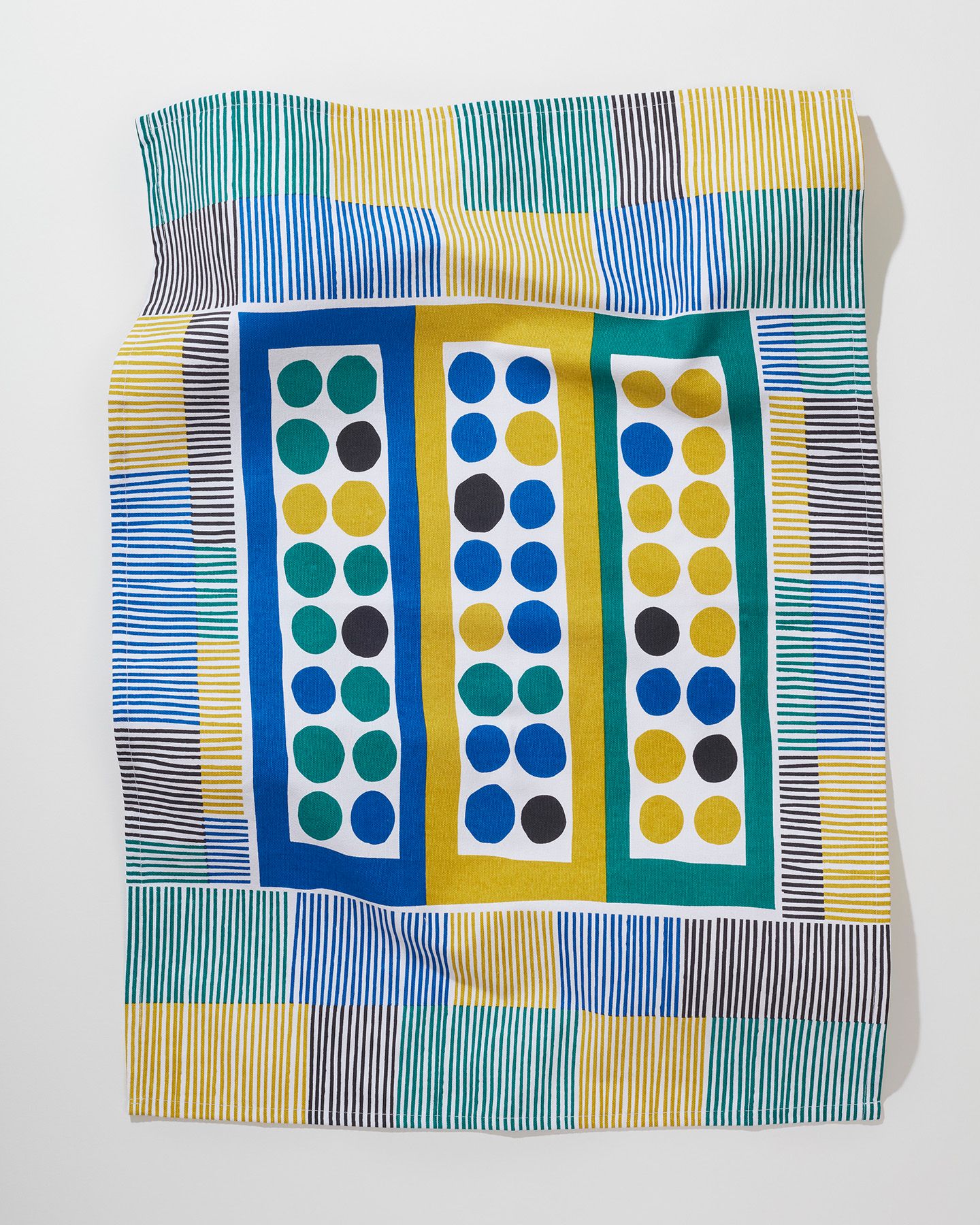 W: What's your latest innovation?
VW: I've innovated and created a lot of different products through the years, and I've not always kept all of them. I think one of the first things I ever designed was a paper agenda. This was 2007 or so, right before the iPhone killed the paper agenda. I made some one year and they went like hotcakes. They were fabric covered and upcycled and all this stuff. They actually made it onto the blog DesignSponge, and I sold them on Etsy.
The next year, I made agendas again and they were a total flop, so I haven't made any since. That might have been silly of me because it seems like people really love paper products. I feel like I hit the wrong moment of giving up on it. So my newest innovation might actually be an old one. I might bring back the agenda and see how that goes.
W: What's something you've done in the past year that you're proud of?
VW: I've started doing collaborative work with brands in my area. I did a tea towel with local community bank Alberta Treasury Branches as client kits. It's actually rare that a client lets me do whatever I want. They asked for something really artful, really colourful and really shaped filled, and it was a dream collaboration. They wanted a lot of them and I managed to make it happen. It was a lot of fun. It was a really great learning experience.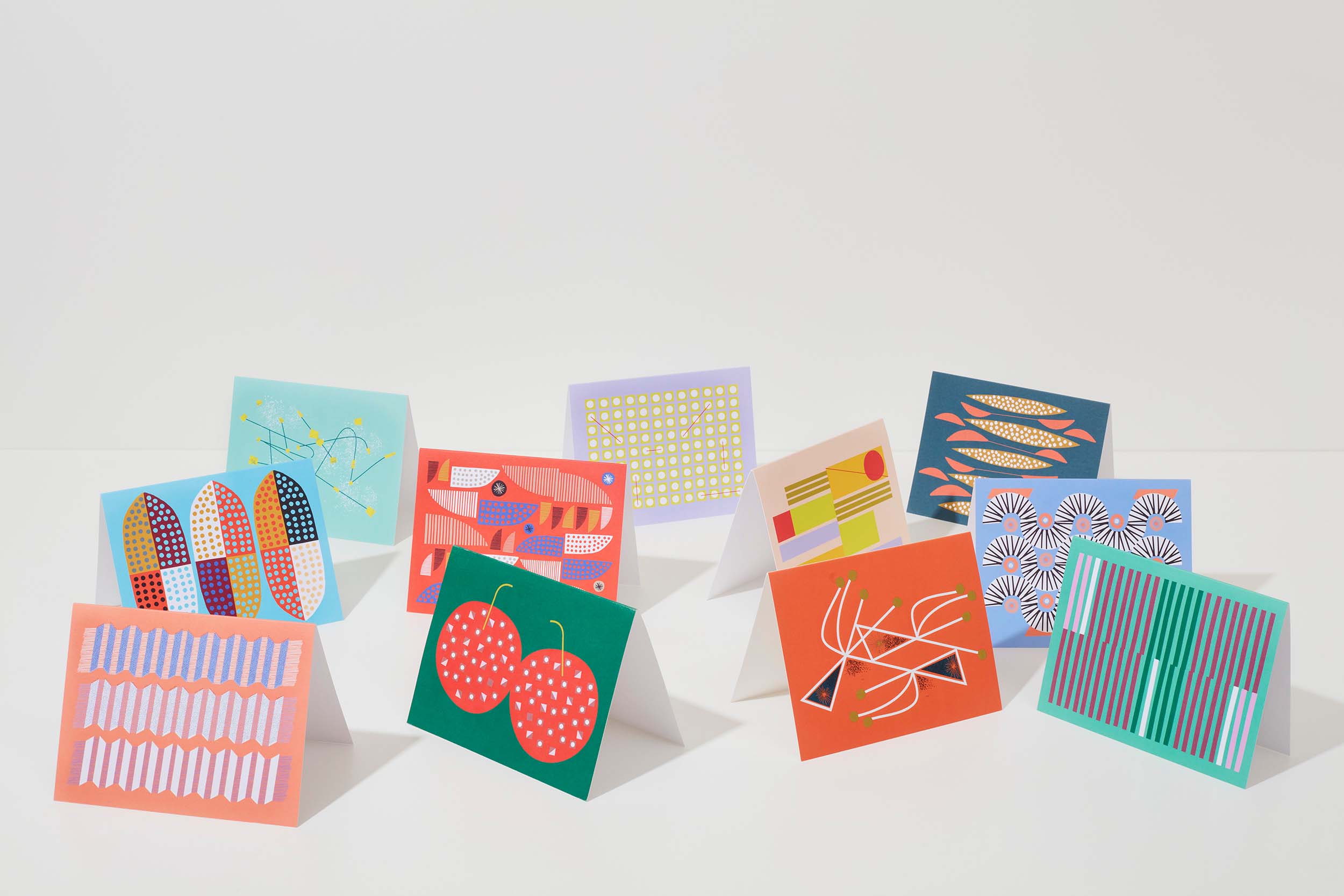 W: What's something new that you've learned lately?
VW: To keep it simple and not to overthink things. I feel like I always have to remind myself of that, and it is a really good mantra. Just because I can, doesn't mean I should.
W: What's the most recent thing you've bought from another Canadian maker?
VW: The list is long. But I have to say that I bought a lot of holiday cards from Homework Letterpress here in Edmonton. She's great. She has her own Heidelberg press in her garage and is an illustrator and an artist. She illustrates all her own cards and they're really whimsical and beautiful. I love to stock up on her stuff.
W: Describe your dream studio.
VW: Lots of natural light. I think everything else can fall where it may. Maybe a cat or two.
W: What's one book, movie, TV show, magazine, podcast or album that you're loving right now?
VW: The podcast Normal Gossip is fantastic. It's been keeping me company in the studio recently. It's all gossip about people you will never meet, just funny, strange situations people wind up in. They're narrated really well and they talk about the role of gossip in North American society, like: Is gossip a whisper network? Is it always rude to gossip? What's the function of gossip? I find it really interesting. I can't stop listening to it.
Photos courtesy Vikki Wiercinski