We love our members, so every month we feature one of them on the site and in the newsletter. This month, our featured member is Vanessa Lamarche of Boreal Blues (@boreal.blues) in Timmins, Ont., who gamely answered all our questions about her work and her life.
(P.S., not a member yet? What are you waiting for?)
Editor's note: While all products and services we feature in this story are independently selected, some items use affiliate links. This means that if you click these links and make a purchase, we may earn a commission. You can find out more in our privacy policy.
Workshop: Describe your business in 10 words or less.
Vanessa Lamarche: Organic, eco-friendly, upcycled or vintage housewares and apparel, hand-dyed in indigo.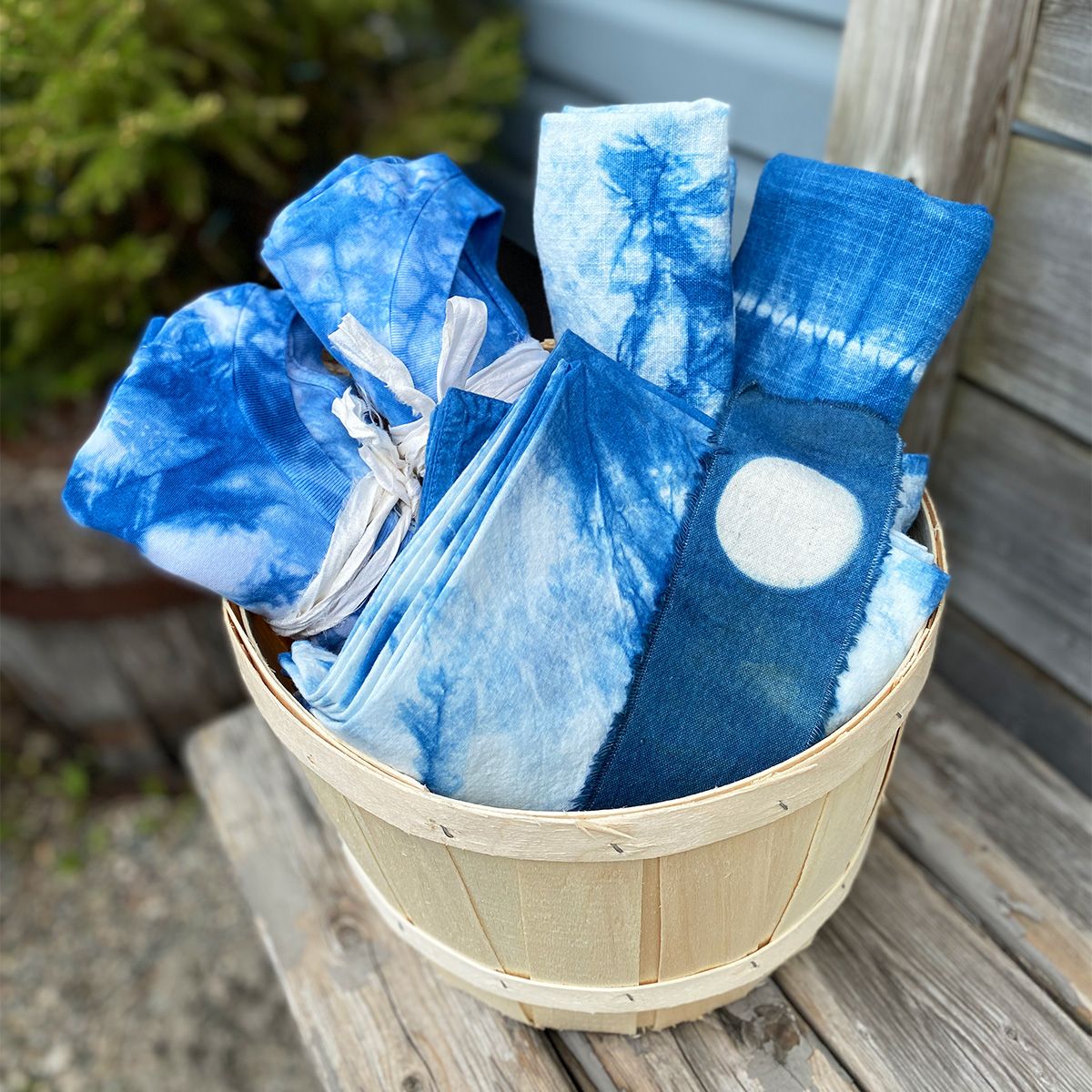 W: What was the first product you sold?
VL: It was a hand-woven linen shawl that my mother purchased for my grandmother, that was gifted on Mother's Day. I dyed it in my organic banana vat.
W: What's your latest innovation?
VL: I launched the business in June. I'm still very much in the startup phase, this steep up-curve of learning. However, I'm really happy with what I call my "relove" project. I'm very passionate about upcycling, repurposing or reusing scrap or vintage linens. And so the first item that that I used in my relove project was bookmarks. I call them my full moon bookmarks. They were very popular.
I also got my hands on a piece of linen, a sheet that is 140 years old. I took a workshop through Maiwa School of Textiles, the Journey into Indigo workshop. And I've learned some very special shibori techniques that I'll use on this antique piece of linen. My plan is to create table runners.
Shibori is the folding that we use to create pattern on cloth. Because the fabric is so special, I'll be using a hand-stitching technique. I love things that are nature inspired — a lot of my products remind me of water, or the forest around where I live, or the moon. For this I'm thinking something river-related.
W: What's something you've done in the past year that you're proud of?
VL: It kind of ties into the relove project. My niece got married this summer. It was a cottage wedding, and I was invited to participate in most of the decor: table linens, napkin rings, an ombré ribbon curtain. We used upcycled and vintage cloth for everything, and vintage silverware. It looked beautiful. I'm really proud of that project. I'm so happy that something old or something tired can look new and be loved again.
W: What's something new that you've learned lately?
VL: Just recently, I learned how to die with fresh-leaf indigo. I had a good friend plant the seeds in her greenhouse ahead of time, and then we transferred the seedlings to the garden. Surprisingly, it grew for us — we're in zone 2 in Timmins. Last week, everything was ready to be harvested.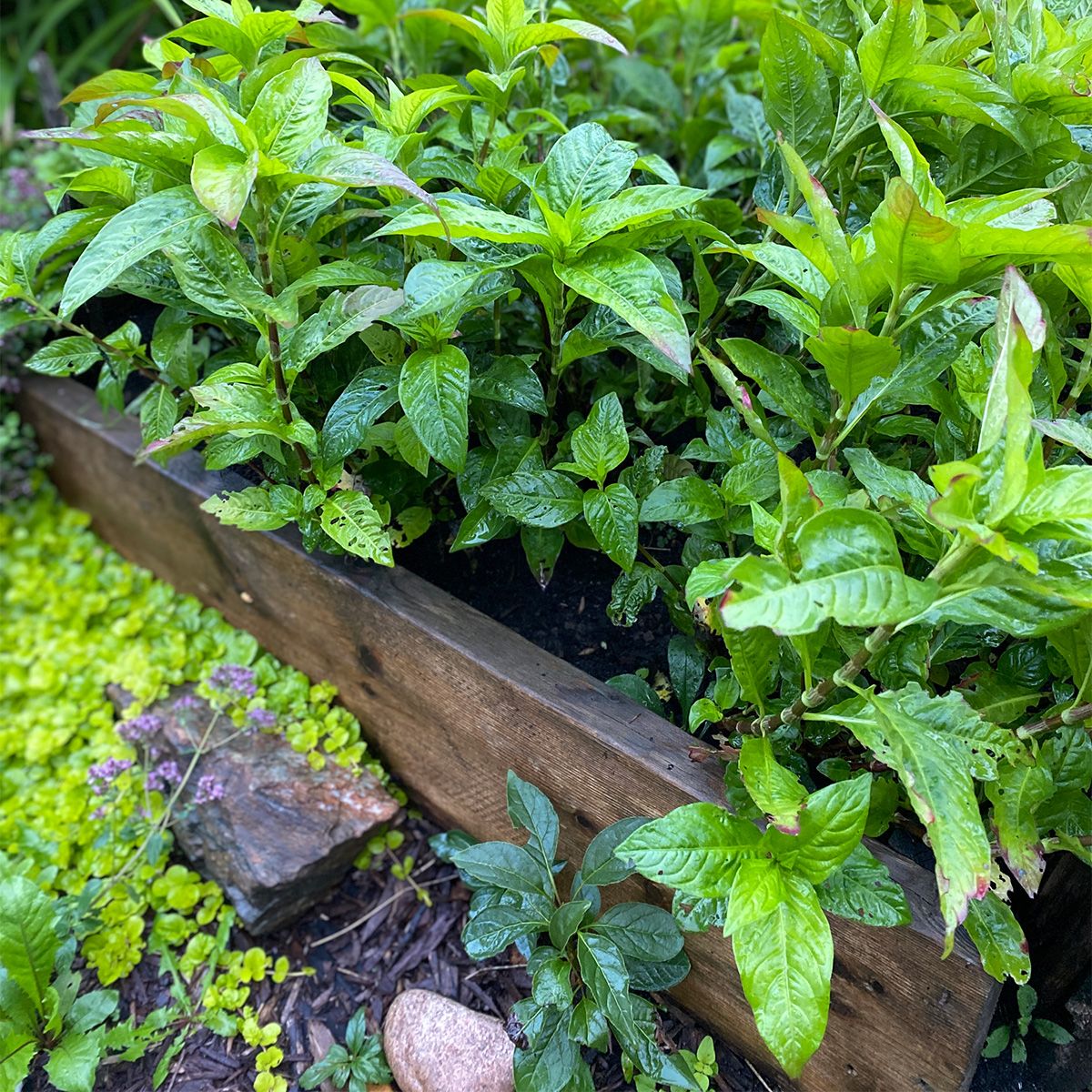 I used two new techniques. One was shown by Julie Sinden from The Love of Colour, her technique with the salt. You basically massage the fabric with the fresh leaf and the salt. The other technique, I was able to ferment leaves and extract pigment, and it has just dried today. My goal will be to try and make a small vat out of it, which will be quite exciting, to have indigo grown in Timmins. Blue gold.
W: What's the most recent thing you've bought from another Canadian maker?
VL: It's actually the seeds. I purchased the seeds from Julie Sinden. I can't wait to share it officially, so she can see it.
W: Where's your dream studio?
VL: My dream studio has been in my mind for the last several months. I have a home-based business — I'm doing all of the work in my kitchen. My dream studio is actually in my backyard. It would be surrounded by windows where I can see the sky and the trees, and adjoining the space I would have a covered open-air place so that we could have workshops.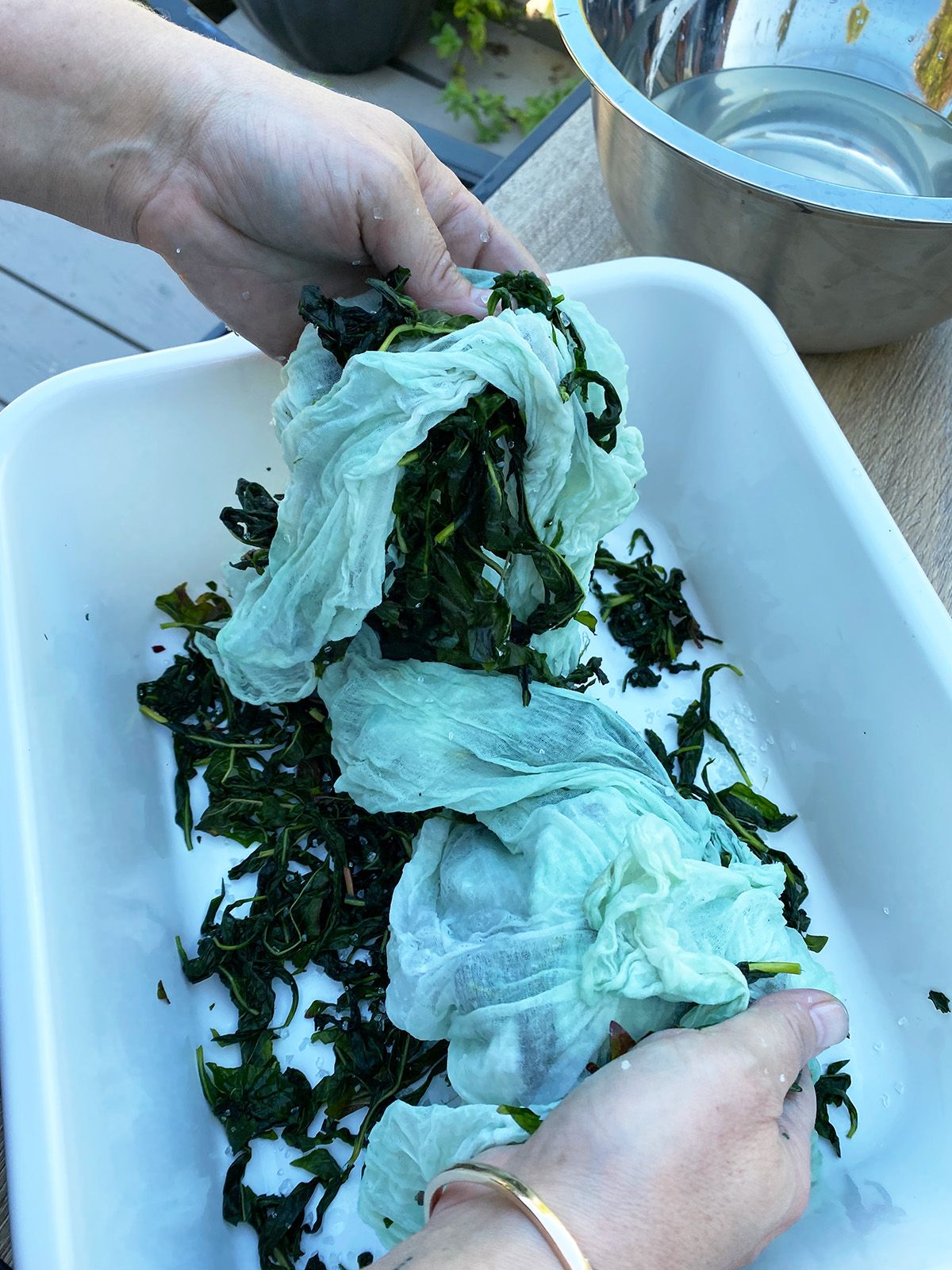 W: What's one book, movie, TV show, magazine, podcast or album that you're loving right now?
VL: There's actually a couple of things. We started watching a series called The Boys, which is sort of a dark-side-of-superhero fiction. It's definitely not PG, but it's quite entertaining. And we are diehard Jeopardy superfans. We have been watching the show for 20-plus years; we record and watch every single episode. We miss Alex tremendously. It's not the same without him. But we're getting used to the new hosts.
On the business side of things, I recently discovered a podcast by Jenna Kutcher called Goal Digger. I love how she teaches the basics all the way up to more complicated things related to business. It's not only about business, it's also about life, and trying to have a good work-life balance. I listen to her podcast while I walk to work, and I'm really enjoying that.
Photos courtesy Vanessa Lamarche