We love our members, so every month we'll be featuring one of them on the site and in the newsletter. This month, our featured member is Nova Scotia texture artist Susan Pfeiffer of BedlamCats Studio (@bedlamcatsstudio), who gamely answered all our questions about her work and her life.
(P.S., not a member yet? What are you waiting for?)
Editor's note: While all products and services we feature in this story are independently selected, some items use affiliate links. This means that if you click these links and make a purchase, we may earn a commission. You can find out more in our privacy policy.
Workshop: Describe your business in 10 words or less.
Susan Pfeiffer: Handmade one-of-a-kind "whimseys" for the young at heart.
W: What was the first product you sold?
SP: I really enjoy the selection of colours that I have at my disposal, and Cheshire cats speak to me through those colours. The first ones I made had fixed heads. But I quickly, I ended up altering them so that they have heads that can spin, which I think suits them to a T. So that's one of the first plushes I ever sold. And I still sell them.
W: What's your latest innovation?
SP: I'm working with a local sheep farmer to source a sustainable stuffing option other than polyfill.
It's cool because in regards to sheep for meat, their wool isn't the type that you can spin with. It can be used for items. But it's cost prohibitive for them to ship their wool to Ontario to be used, so they've just been putting it out in the back lot.
For me, it's a great opportunity — because I work with wool felt — to be able to source something that I can stuff it with that's sustainable and I don't have to  worry about plastic. Because that's where polyfill comes from.
W: What's something you've done in the past year that you're proud of?
SP: I took the plunge and got juried by Craft Nova Scotia. I think it's an important part of our local craft culture. It's something I've always wanted to do. I was really chuffed when they sent me a nice letter back, because I was really worried that they'd have some faults, but they gave me 100 percent positive feedback. It was a  nice experience to go through, even though it was really stressful.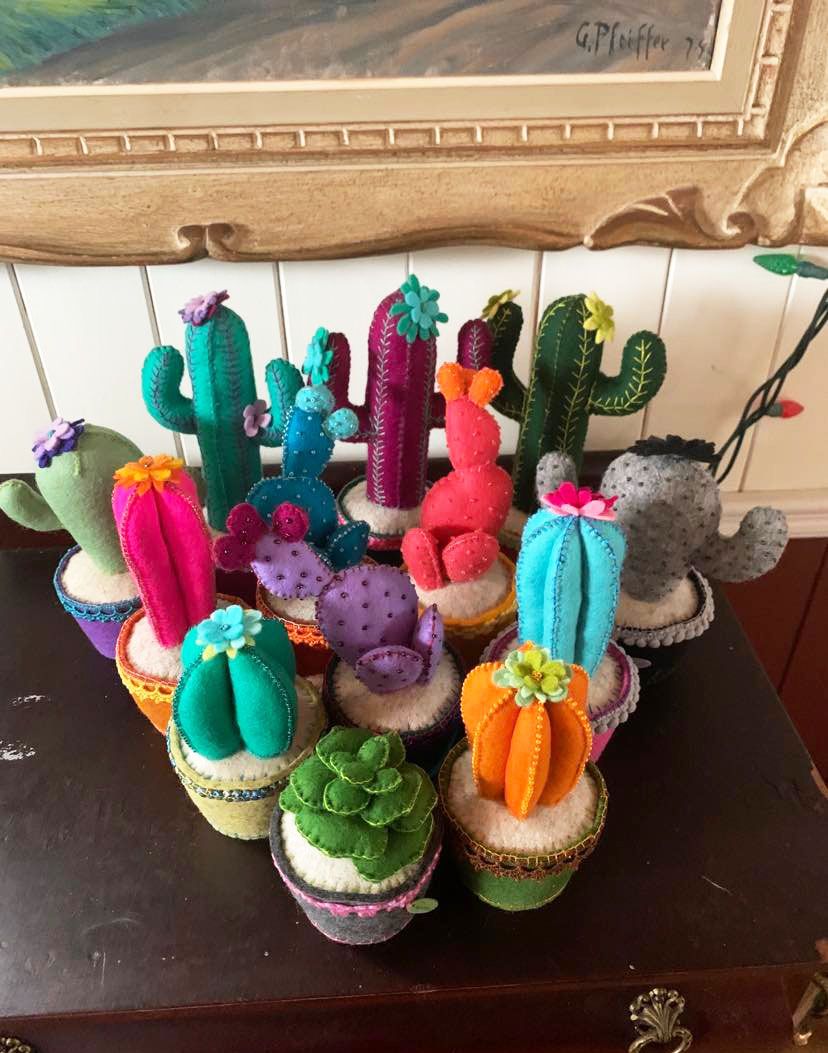 W: What's something new that you've learned lately?
SP: I've been taking some courses offered by the Yarmouth Chamber of Commerce. I finished a business basics course back in the fall and I just started a social media class. Hopefully it'll help me be more effective with self-promotion and exposure for my work.
W: What's the most recent thing you've bought from another Canadian maker?
SP: I follow an artist in British Columbia, Tracey Ernst of Through the Clockwork Door. She mudlarks on the Thames for her materials and her inspiration. Mudlarking is when you go down when the tide is out to find what was left behind, similar to beachcombing. She finds antique pins, pottery sherds, pipe stems.
What I have is a lovely pendant made from a 17th to 19th century clay bowl pipe stem fragment, and it has a reproduction trade bead with it. It's kind of cool because you've got a piece of the past made into something that you're wearing in the future, and you can think about what kinds of adventures the original smoker may have had. My piece is actually a piece of the stem but it's just before the bowl. So it's got a really interesting shape, as opposed to just being a cylinder.
W: Describe your dream studio.
SP: My dream studio is in the works. I have a space above the kitchen that I'm working on. I need to gable the roof to allow for more wall storage. I have a wide selection of fabric, ribbon, sequins, glass beads, buttons, DMC threads and all my wool felt, and I want to be able to see it, so I can know which bits I want to put together.
I'll also have enough space to be able to set up my animation desk, and a table for cutting fabric, and a computer desk. The room itself has a lovely big window which overlooks the back garden, and the gabling will allow me to add narrow windows right at the rooftop.
What's really cool is there is a witch's chimney in that space. The house I live in is over 180 years old, and the chimney is from the original cooking kitchen, which was added on to the main house. When they built chimneys, they didn't necessarily go straight up. So it goes up, angles 45 degrees and then goes up again to get to the top of the roof. It's an interesting architectural aspect that I'm looking forward to doing something with and keeping intact.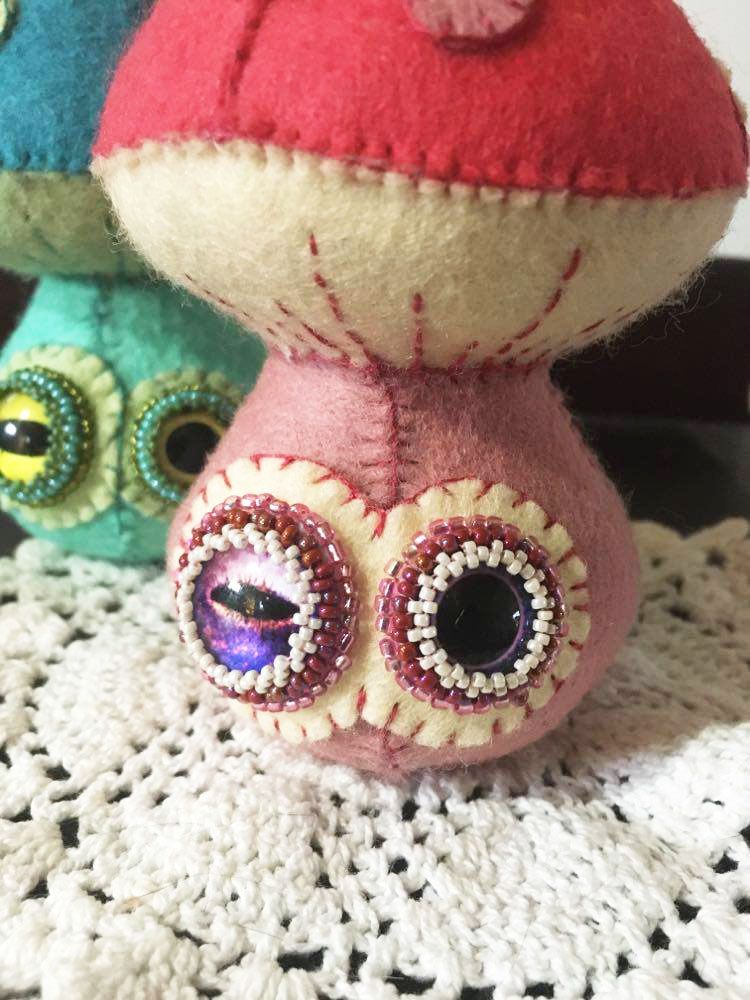 W: What's one book, movie, TV show, magazine, podcast or album that you're loving right now?
SP: I'm shamelessly enjoying rewatching Doctor Who. I finished the recent seasons last year: doctors nine through 13, up to Jodie Whittaker. And now I'm making my way through the available classics, which is starting in black and white. My favourite doctor is Tom Baker. He was doctor number four. I haven't hit him yet. I'm on doctor number three right now. But they're all serials, so they're quite nice. I have them on in the background while I'm sewing.