The holiday season tends to be bonkers busy for makers of handmade goods. But the post-holiday season? That's when they get to step back, take a breather and dig into the dreaming and planning phase of the year.
Whether you've got a creative entrepreneur on your nice list or are dropping hints for presents you'd like to receive, consider adding one of these useful and inspiring books to your shopping list. They're just the thing for an introspective January that will start the year off on the right foot.
Editor's note: While all products and services we feature in this story are independently selected by our team, some items use affiliate links. This means that if you click these links and make a purchase, we may earn a commission. You can find out more in our privacy policy.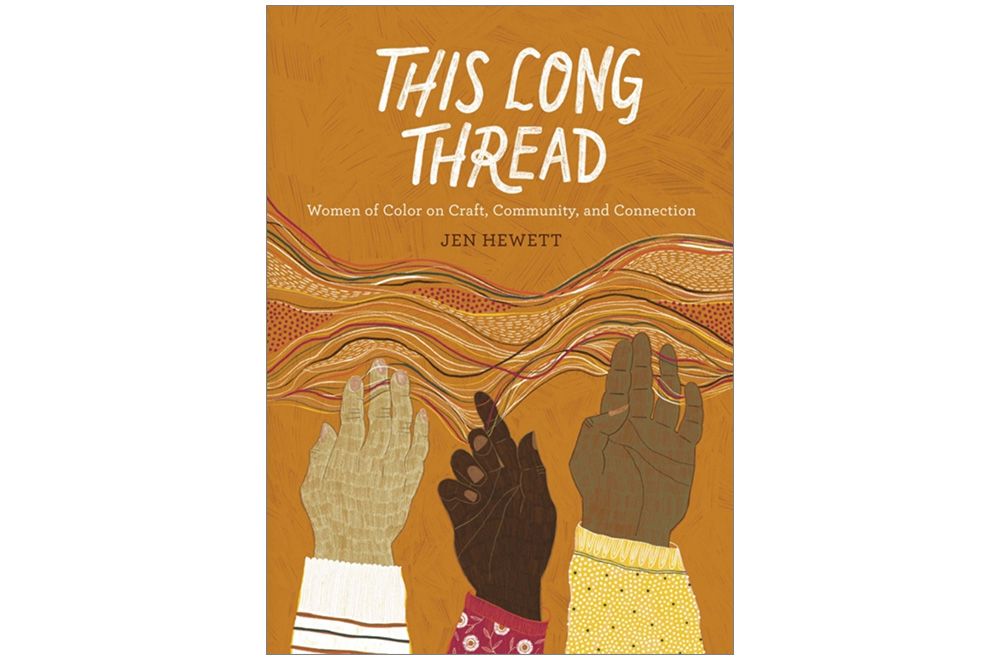 The author: Jen Hewett is a California-based printmaker, surface designer, author, textile artist and teacher.
Who it's for: Everyone in the crafting world, particularly in textiles: the women and non-binary people of colour who have often been excluded from the mainstream narrative, and everyone else "who wants to learn more about this rich, diverse community."
In the words of the publisher: "Weaving together interviews, first-person essays, and artist profiles, This Long Thread explores the work and contributions of people of color across the fiber arts and crafts community, representing a wide spectrum of race, age, region, cultural identity, education, and economic class."
Quote we love: "We live within a culture that places a premium on productivity and consumption, and that values the contributions of one group over those of others. Thus, the art of making as a person of color is slyly revolutionary, an assertion of our right to creative self-expression, rest, and joy."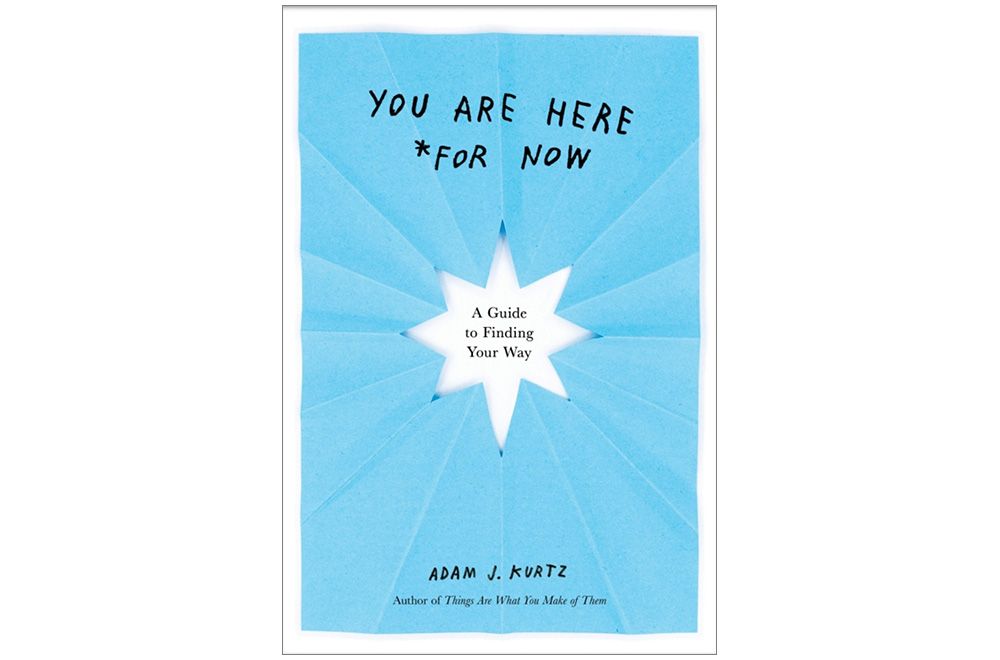 The author: Adam J. Kurtz is a designer, artist and speaker who grew up in Canada and now lives in Honolulu.
Who it's for: Anyone who often feels a little lost on the pathway of life, or who feels a need for comfort and reassurance that their feelings and struggles are perfectly normal.
In the words of the publisher: "This candid collection of essays and artwork is full of reflections, encouragement, and insights on the theme of personal transformation — realistic perspectives to help you move from 'staying alive' to nurturing and celebrating the person you know you really are."
Quote we love: "You will change. The challenges will change. Life will change, and I will change, and everything will change over and over again, rooted in a common place or self but shifting along with everything else. This is being alive. This is the process. Your truth will remain one constant through it all, leading you along while tethering you back to the core of who you were, are, and will be."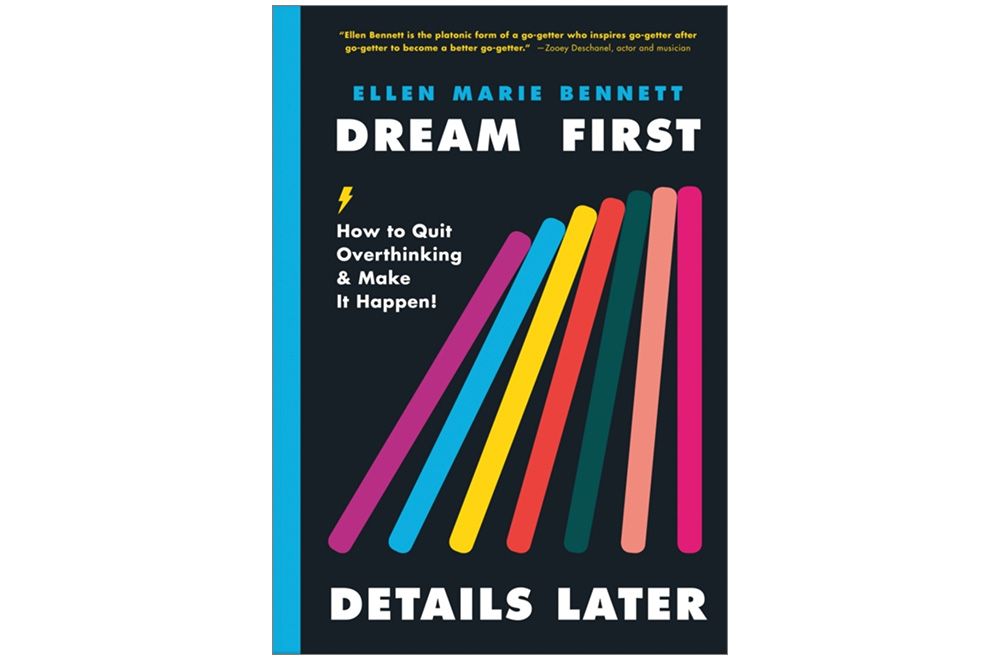 The author: Ellen Marie Bennett is founder and CEO of Hedley & Bennett, a Los Angeles-based company that sells aprons and kitchen gear.
Who it's for: Readers who enjoy learning about other entrepreneurs' journeys; entrepreneurs who want to know what it takes to build a big business from the ground up; anyone who needs a bit of a push to get started on something new.
In the words of the publisher: "You'll never know where to start…until you start. This gutsy guidebook will help anyone who's procrastinating on a goal, career change, or business idea stop the obsessive worrying and leap into action."
Quote we love: "If people say 'no,' that just means 'no' right now, not forever. At least you're now in their mental filing cabinet, and you're also maybe now a friend, which is what I value the most. People — boss, customer, or otherwise — are not transactions. They are all potential relationships."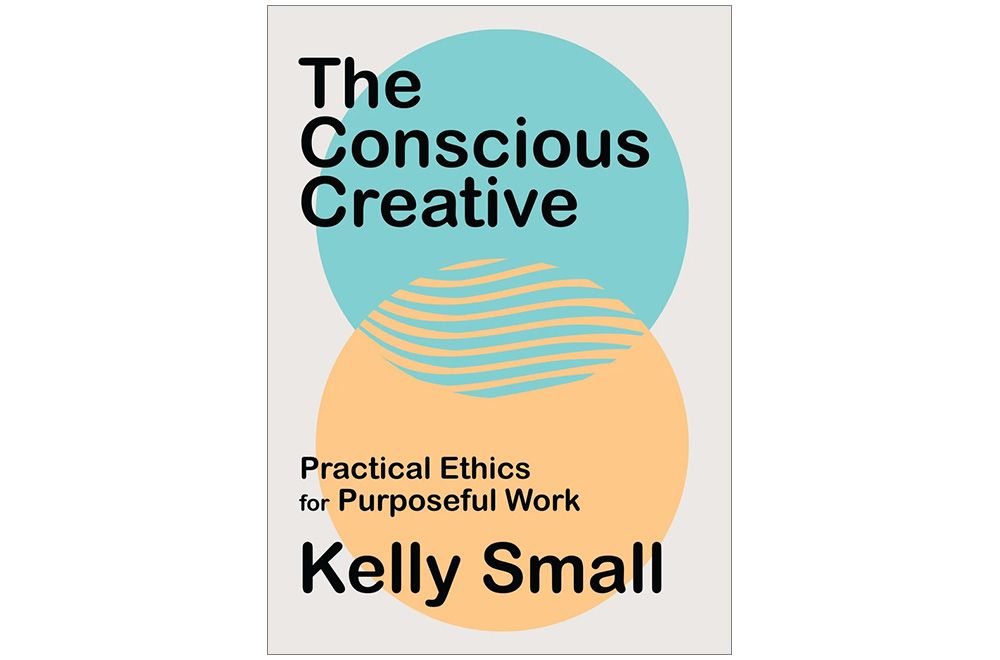 The author: Kelly Small is an award-winning executive creative director, designer and educator based in Toronto.
Who it's for: Those in creative fields — particularly, but not exclusively, anyone in the marketing or advertising spheres — who are looking for guidance on how to make their work more meaningful and how to make a more positive impact on the world.
In the words of the publisher: "With a humorous and irreverent tone, Small reveals how when we release unnecessary judgement and become action-oriented, we can clarify the complicated business of achieving an ethical practice in the creative industries. Discover the power of incremental, positive changes in our daily work-lives and the fulfillment of purposeful work."
Quote we love: "Conscious action doesn't happen in a vacuum. By modelling the responsible behaviour we want to see in the world, we're naturally motivating our clients, colleagues, suppliers, and families to do the same."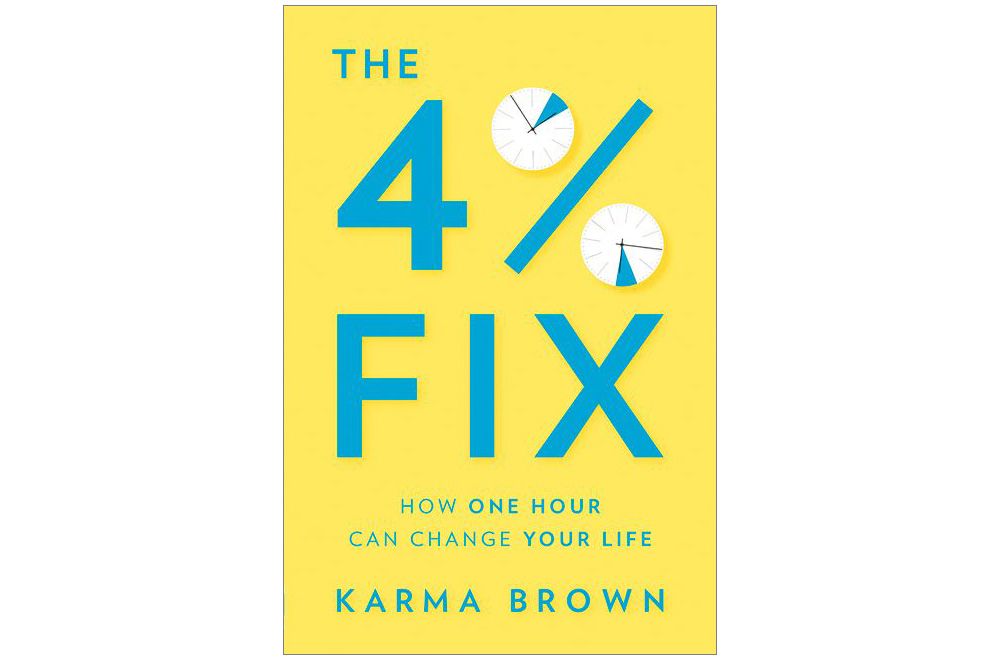 The author: Karma Brown is a bestselling novelist and award-winning journalist based in Ontario.
Who it's for: Those looking for guidance not on how to get more done, but on how to get the right things done; anyone curious about what life is like as a morning person.
In the words of the publisher: "In The 4% Fix, Karma Brown reveals the latest research about time management and goal-setting and shares strategies that have worked for her as well as for others. Refreshingly, her jargon-free approach doesn't include time-tracking spreadsheets, tips on how to squeeze in yoga exercises while cooking dinner, or methods that add bulk to those never-ending lists."
Quote we love: "I was probably about 45 years old when I (finally) realized I couldn't do it all. I leaned in and leaned out and reprioritized and slept less and downloaded apps that forced my focus and read books and articles and asked around and bought day planners and all the while imagined it was possible. Yet despite my valiant efforts to uncover the secret, it turns out a 24-hour day is as good as you're going to get."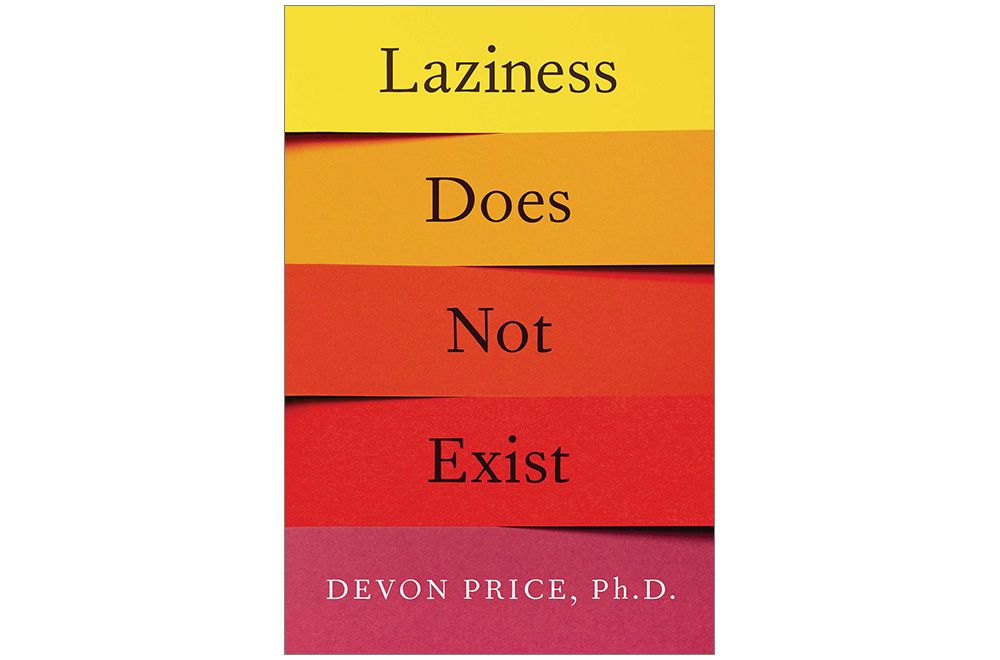 The author: Dr. Devon Price is a social psychologist and professor who lives in Chicago. (Read our interview with them on why feeling lazy means you're working too hard.)
Who it's for: Anyone who's tired, overworked and burned out — and looking for answers.
In the words of the publisher: "Using in-depth research, Price explains that people today do far more work than nearly any other humans in history yet most of us often still feel we are not doing enough."
Quote we love: "Slacking off is a normal part of life; people require idle time in order to remain clearheaded and healthy. Feelings of laziness are also a powerful internal alarm signalling to us that we need additional help, more breaks, or reduced demands. By listening to this laziness, we can better understand our needs and construct lives that are truly worth living."