There's something beautiful about the simplicity of a craft market. You set up your wares on a table, people come by and look at them, you chat, and hopefully, they buy.
It all gets more complicated when you're selling from a distance, whether it's direct to consumer or via a retail partner. There's no face-to-face connection, no chance for them to ask you questions or for you to see their expression when they pick up your products. The relationship becomes mysterious. Who are these people adding your products to their virtual shopping basket? How can you connect with them and build a relationship that will keep them coming back again and again?
That's where content marketing comes in. The idea is that you're marketing your brand and products to customers, but in a way inspired by the content world, a.k.a. journalism and entertainment. You're not just sending out flyers. You're adding value to people's lives.
Want to learn more? You're in luck! Our next event is all about content marketing. We hope you can make it — and if not, a reminder that ticket holders will receive a video to watch at their leisure. Plus, paid Workshop members have access to videos of all our past events. You'll find them at the bottom of each event recap.
Yours in making,

P.S. We're planning a story about running Instagram giveaways. Do you have advice on what's worked (or not worked) for you, tips on useful software and tools, or questions on how to make yours better? Reply to this email and let us know!
---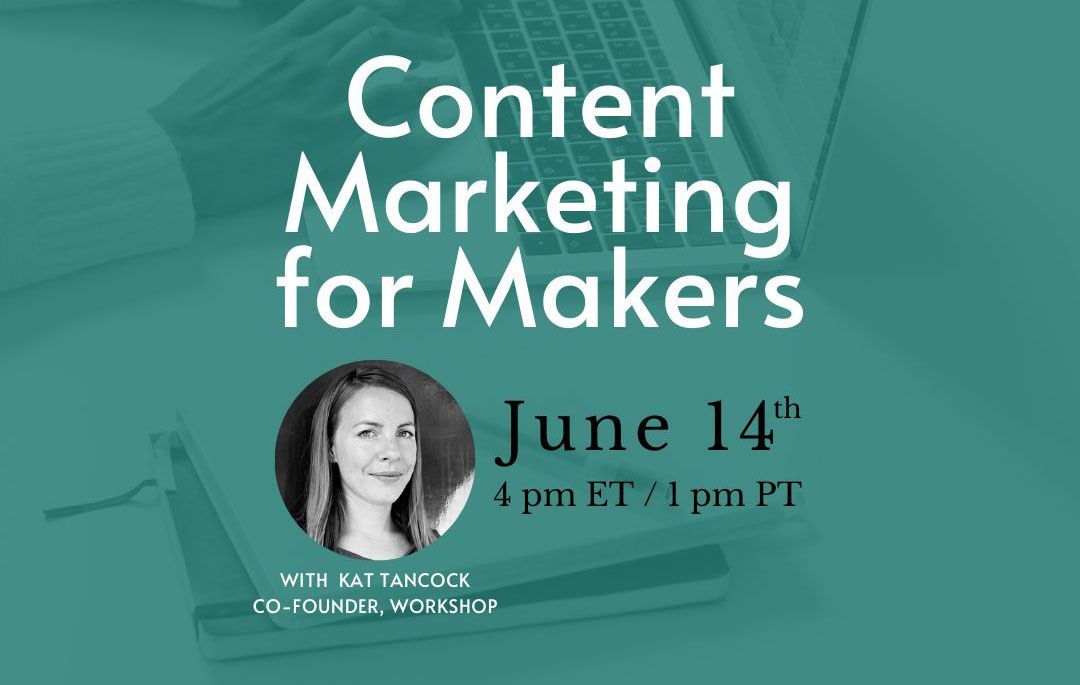 Overwhelmed by creating content and not sure how to focus? Join Workshop co-founder Kat Tancock for a webinar and Q&A on the basics of content marketing and how to make it work for you.
---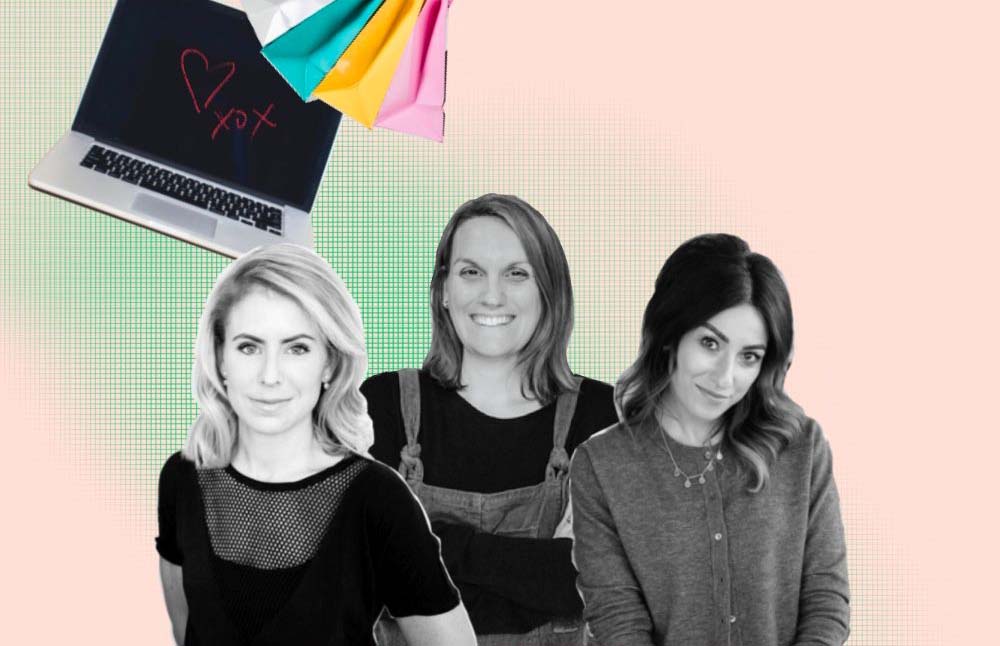 For our May 30th event, we welcomed three retail experts. Here, we round up their top advice on selling wholesale and how to build strong relationships with retail stores. Plus, watch the replay of the event!
---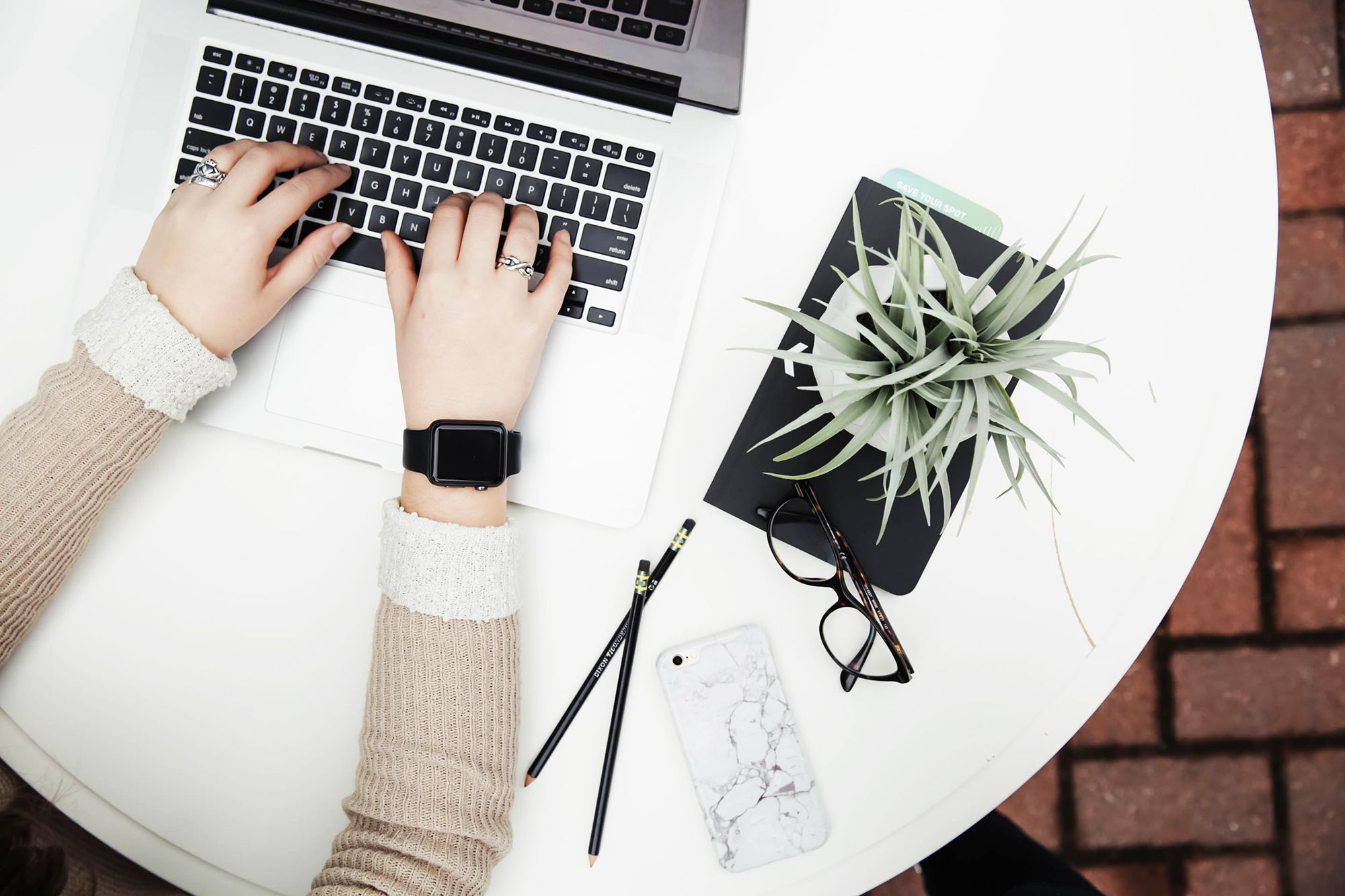 Email: it's old-school, but it works. Here's what to think about when planning how to communicate with your customers via email newsletters.
---
Have a question about running a craft business? Ask our experts! One perk of being a paid Workshop member is you get to ask the pros your most burning business questions. The answers may get published in an upcoming Q&A column. Submit your question here.
---
Workshop Loves 💛
Here's what's inspiring us this month
• Kat has been learning a lot about thread, dye and cloth from fascinating book The Fabric of Civilization: How Textiles Made the World. Author Virginia Postrel explores the outsize impact the quest for good and plentiful fabric has had on human culture, technology, agriculture and economies, and shares tons of interesting information from disciplines like history and archeology — including one smelly story of what it was really like for ancient Mediterranean cultures to dye with extremely expensive little snails. (It definitely wasn't much fun for the snails.)
• After a couple of intense weeks hustling and working hard, Corinna's planning to decompress by taking in some nature this weekend. On the docket: a bike ride on the Toronto Islands. Water, sun, no traffic — ahhhh. She can feel the stress melting away just thinking about it.
---
Are you a Canadian maker or know of one? Add yourself and other makers to our ever-growing list and help us create the most comprehensive database of artisans and crafters in Canada.
---
Editor's note: While all products and services we feature in this newsletter are independently selected, some items use affiliate links. This means that if you click these links and make a purchase, we may earn a commission. You can find out more in our privacy policy.
Did someone forward this newsletter to you? Subscribe here.
Have a story to share? Send tips to editorial@workshopmag.com.