Hands up if you've ever lost track of some of your business expenses, forgotten to send an invoice, or had to pay interest or a penalty because you made an error on your source deductions or didn't send your quarterly payment on time.
Here's us: 🙋‍♀️🙋‍♀️
And here's a message Kat recently received from her sister:

In other words, it's totally normal to not be on top of everything with your bookkeeping and tax prep. But that doesn't mean we shouldn't try! If you've got questions or are looking for tips on staying organized all through the year, drop by our live event tomorrow with bookkeeper Jayne Dykstra, who's here to save us all. And if you can't make it but you do have questions, hit reply and let us know – we'll add yours to the list.
Plus, keep an eye on the home page for our upcoming story that includes a downloadable expenses checklist to help you find all the writeoffs, and an interview with cross-stitch superstar Diana Watters on her latest kits.
Yours in making,

---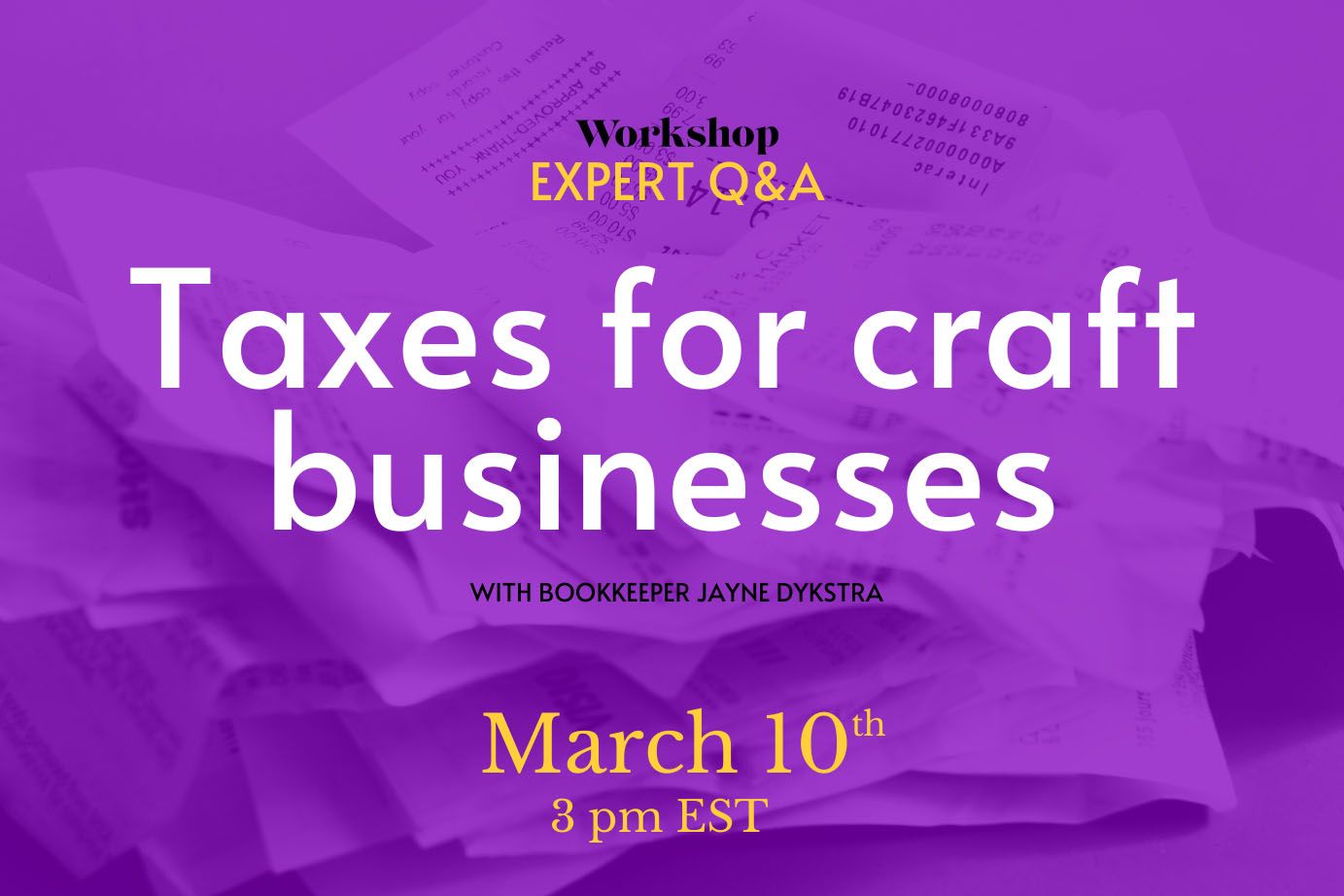 Come with your questions about tax deductions, organizing receipts, filing taxes, useful software and more. Jayne will also walk us through her recommended steps for staying on top of your books year-round, so you don't have to scramble every April.
Event date: Thursday, March 10, 2022
Time: 3:00 PM – 4:00 PM EST
Location: Virtual; registered attendees will receive a Zoom link to join
Admission: $12; free for paid members
---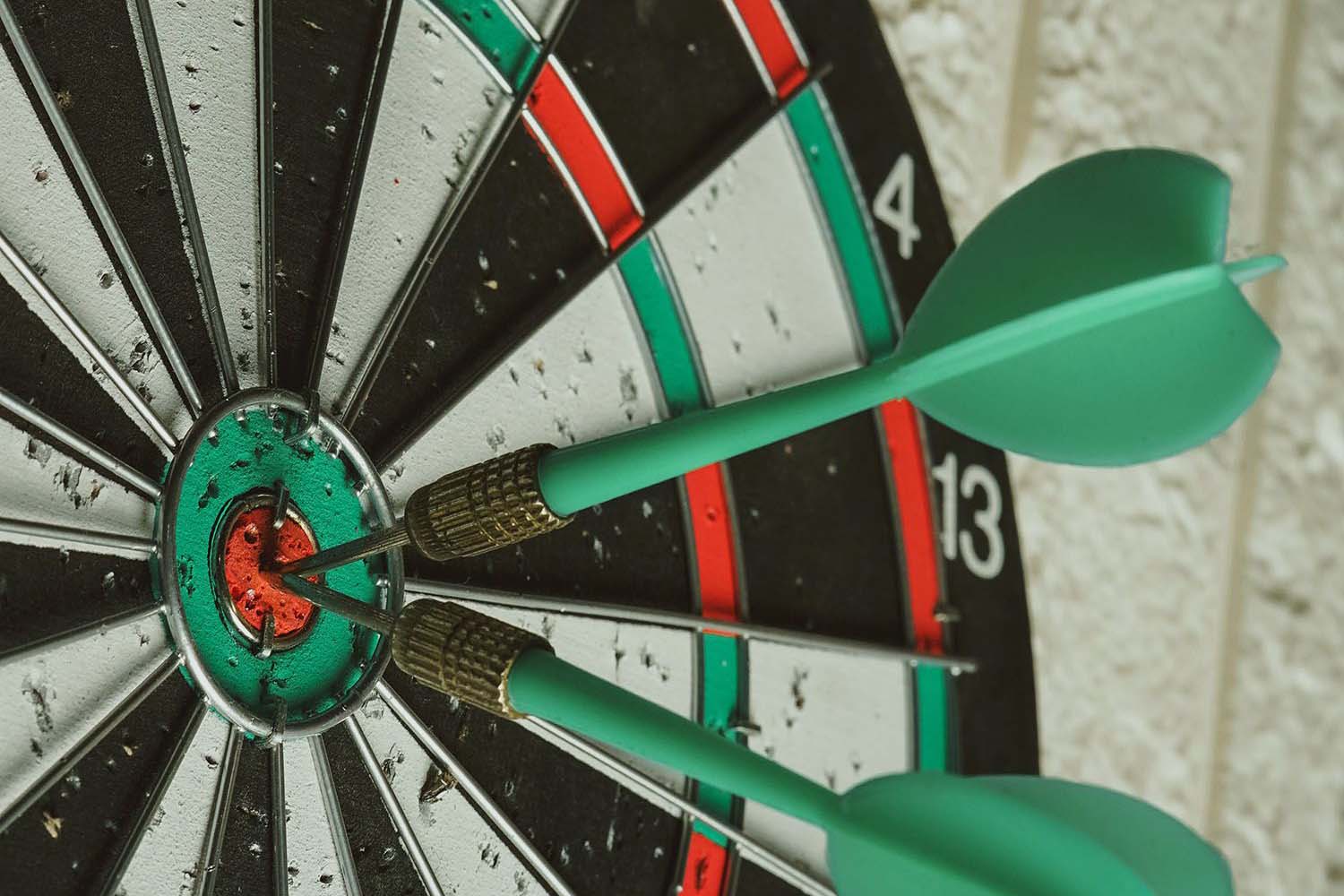 Missed our goals event on February 15? We've rounded up some of the most useful takeaways for you and your business. Read the story...
---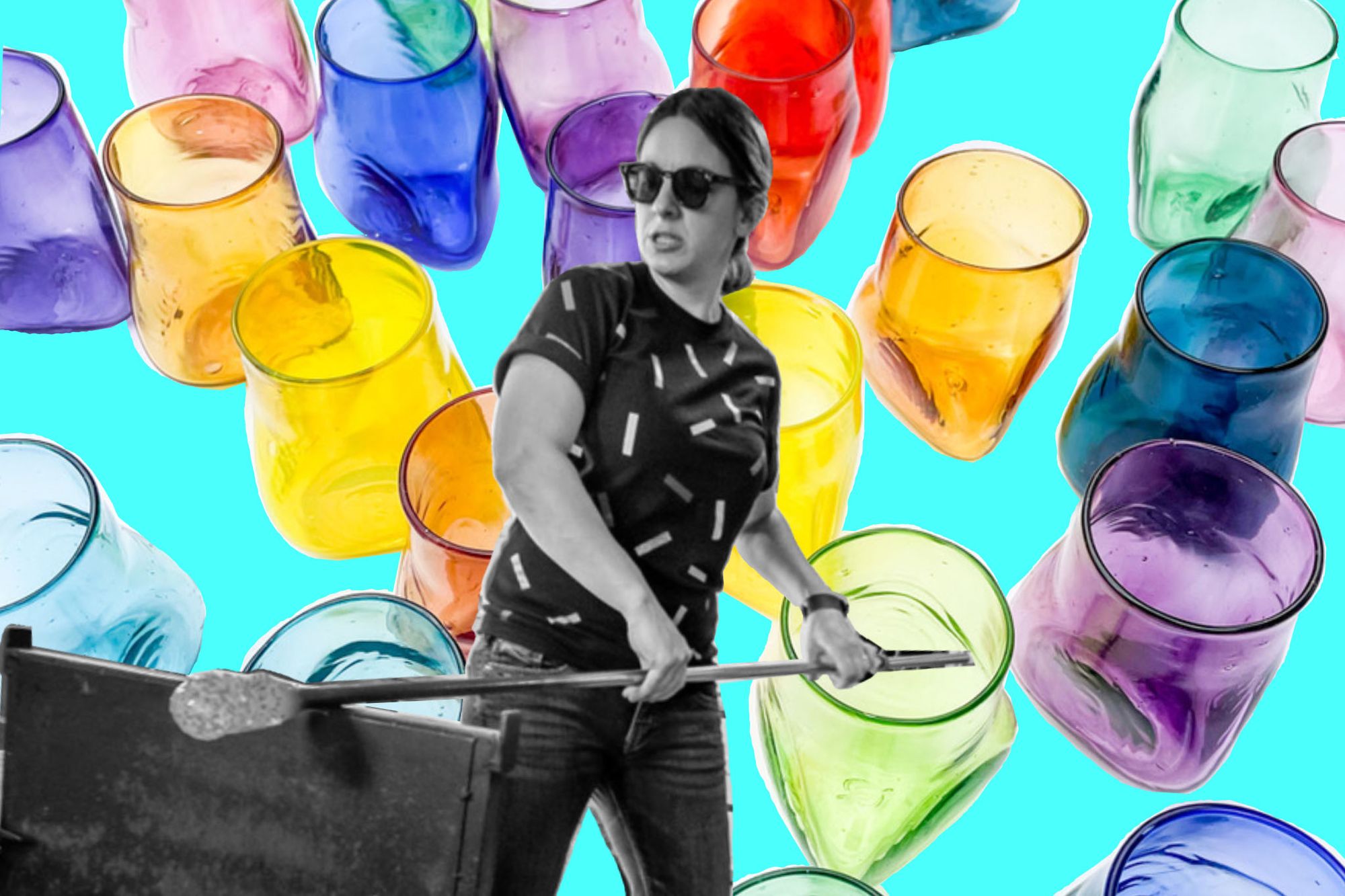 Workshop member and glassblower Kate Civiero chats about her favourite podcast, her latest purchase and her ongoing studio renovations. Read the story...
---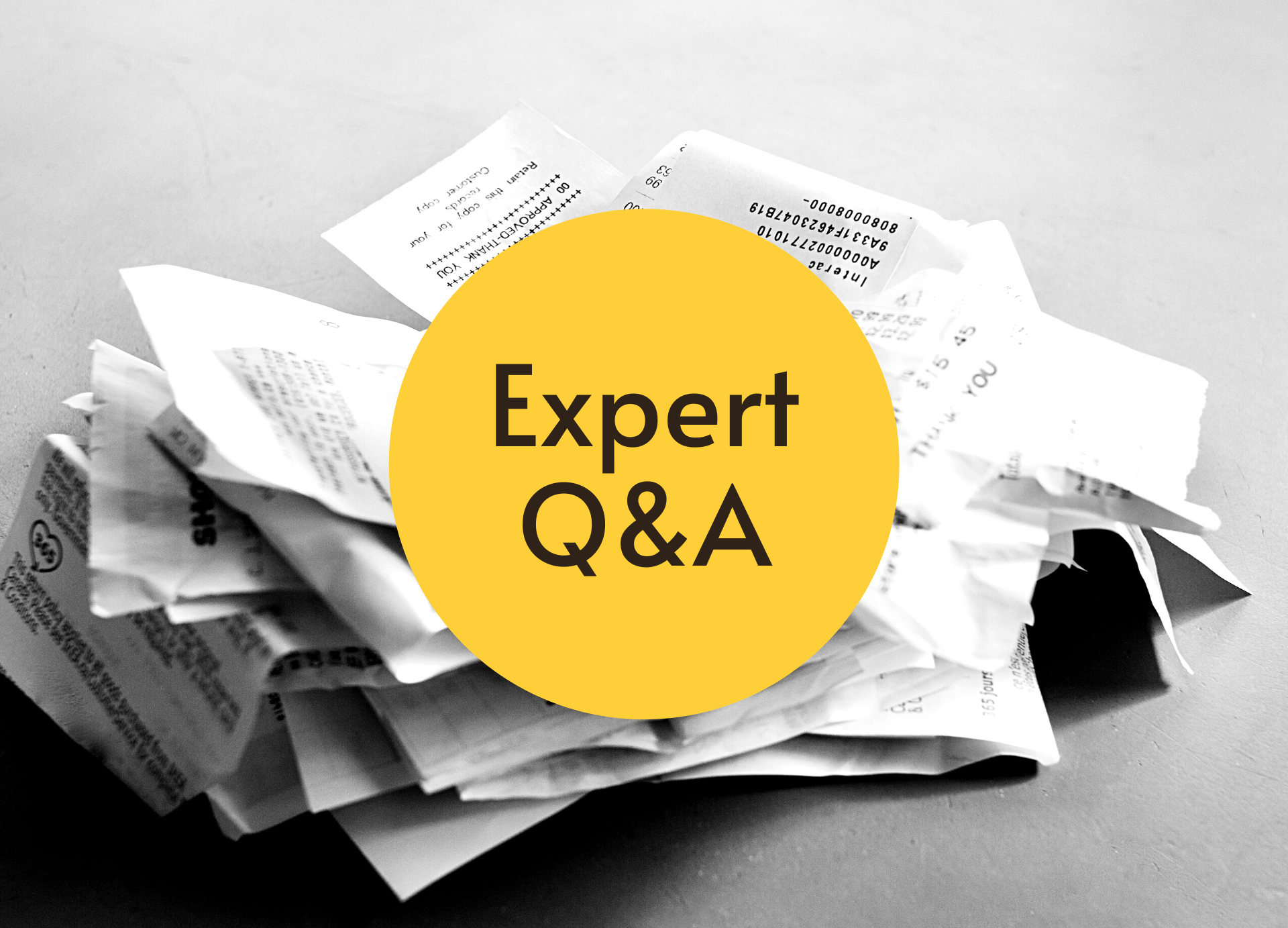 We all pay taxes, but you might not need to pay as much as you have been. Bookkeeper Jayne Dykstra fills us in on what counts as a business expense and how — and why — to keep track of all those receipts. Read the story...
---
Have a question about running a craft business? Ask our experts! One perk of being a paid Workshop member is you get to ask the pros your most burning business questions. The answers may get published in an upcoming Q&A column. Submit your question here.
---
Workshop Loves 💛
Here's what's inspiring us this month
• Kat is looking forward to new Pixar movie Turning Red and its animated interpretation of 2002 Toronto. She really enjoyed this Toronto Life feature on its local hero director Domee Shi.
• Last weekend Corinna went to local crafter's paradise The Workroom on a mission to spend her gift certificate. While there, the incredibly helpful staff introduced her to Sherri Lynn Wood's work and the concept of improv quilting. Corinna is now halfway through stiching together the topside of her very first quilt ever, combining her purchased fabric with repurposed shirts that her kid wore as a toddler.
---
Are you a Canadian maker or know of one? Add yourself and other makers to our ever-growing list and help us create the most comprehensive database of artisans and crafters in Canada.
---
Did someone forward this newsletter to you? Subscribe here.
Have a story to share? Send tips to editorial@workshopmag.com.