We are very much looking forward to next week's event with Arianne Foulks of Aeolidia. Have you booked your ticket yet? A reminder that paid members can attend for free, and all paid members as well as ticket holders will have access to a recording of the workshop. (Though we'd love to see your face on our screens!)
In other website news, this issue we're talking about blogs. Do you have one, or do you wish you did? Our guide outlines the basics.
Plus, this month our featured member is Susan Pfeiffer of BedlamCats Studio in Nova Scotia. You can meet her below.
Yours in making,

---
A blog is an extremely useful way to explain what your business is about, get customers on board with your products and draw in web traffic. This blogging guide will get you started.
---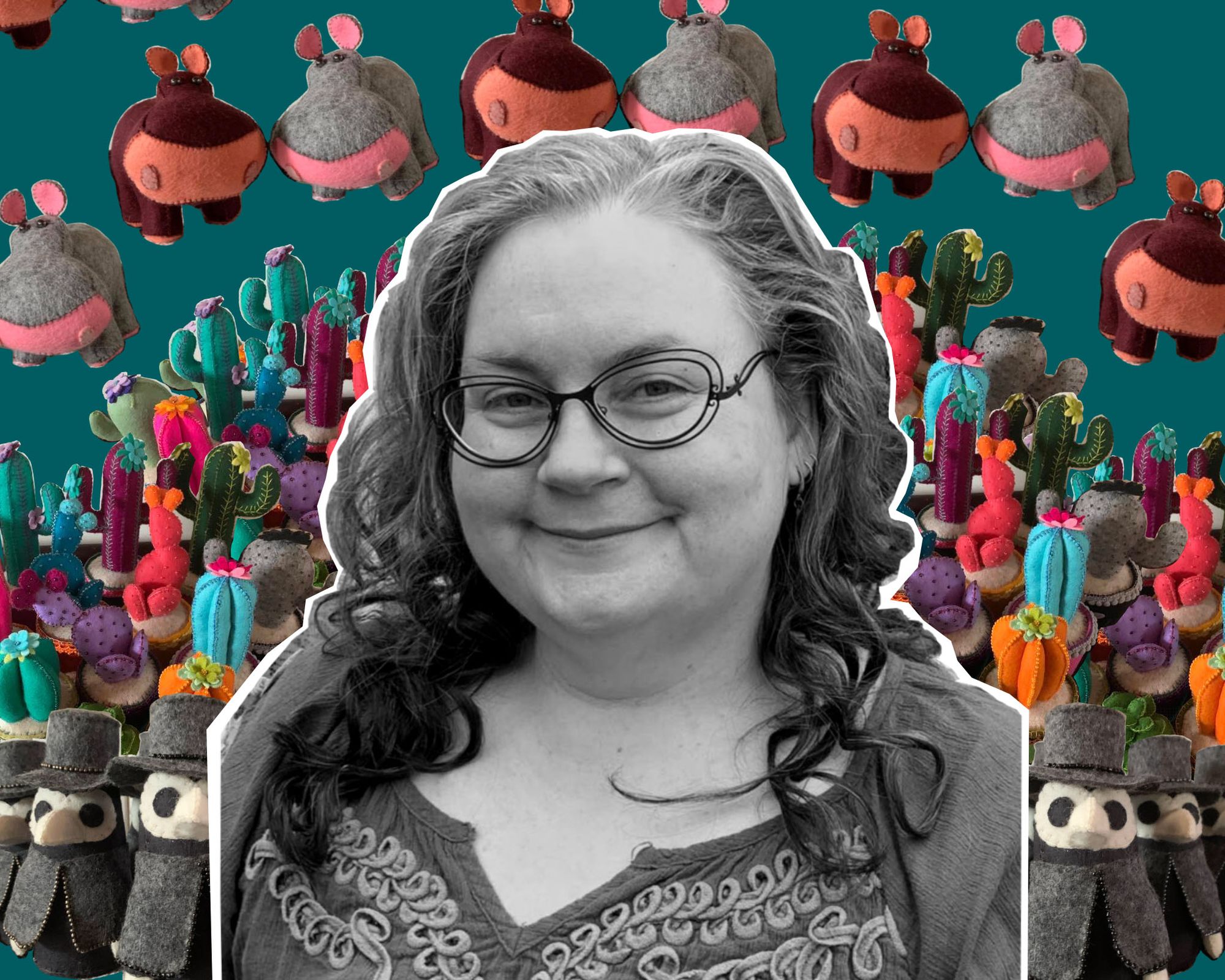 Workshop member and texture artist Susan Pfeiffer chats about her home studio upgrades, her sustainability innovations and her favourite new pendant.
---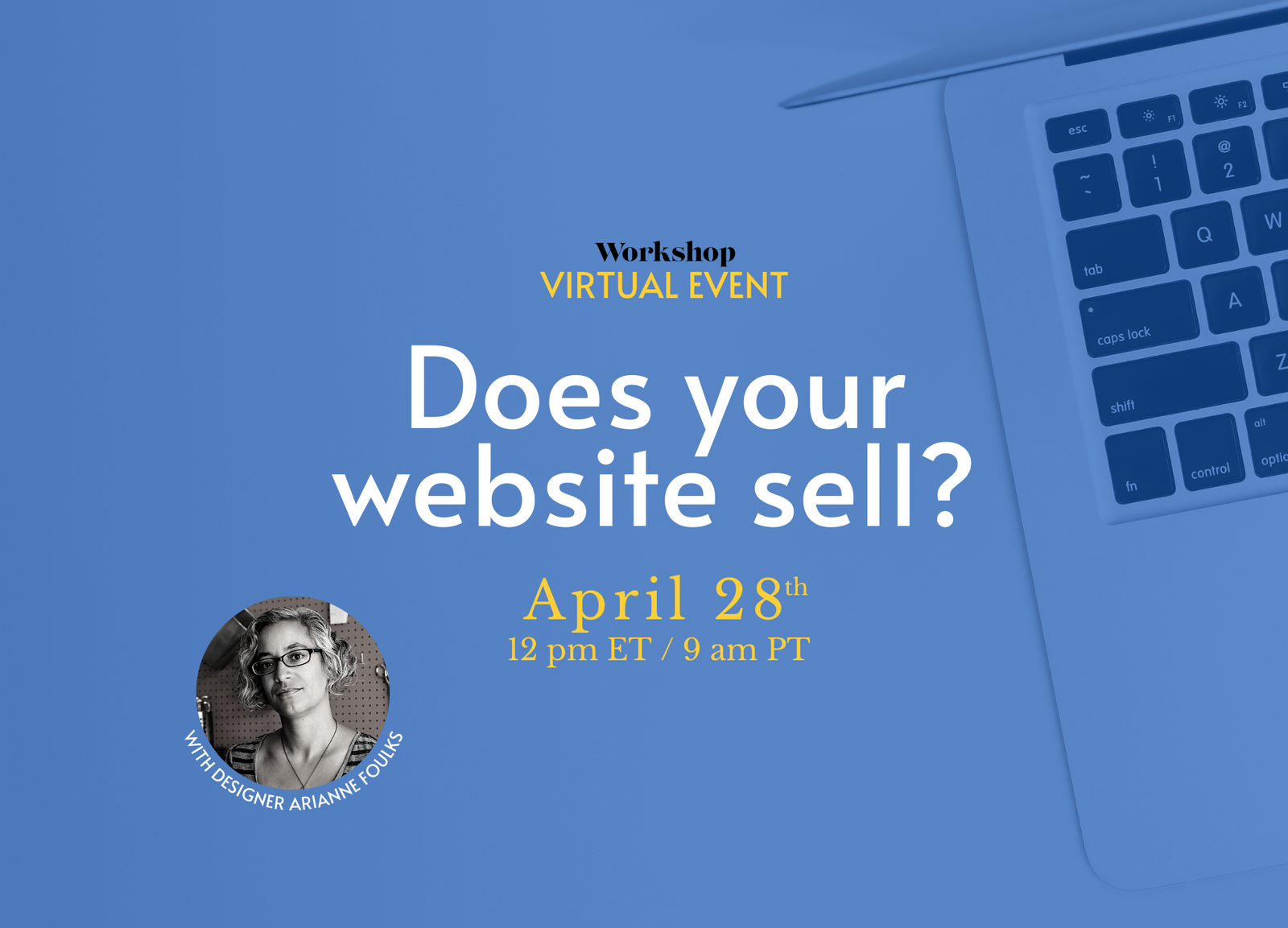 Join other Workshop members and web design expert Arianne Foulks in our cozy Zoom space for a seminar on making your e-commerce website work harder — and better.
---
Have a question about running a craft business? Ask our experts! One perk of being a paid Workshop member is you get to ask the pros your most burning business questions. The answers may get published in an upcoming Q&A column. Submit your question here.
---
Workshop Loves 💛
Here's what's inspiring us this month
• Kat is stocking up on popcorn for Hot Docs, Toronto's annual documentary film festival, this year coming both to theatres and to living rooms across Canada. She's got tickets to 12 different films including Million Dollar Pigeons, a look at global pigeon-racing culture; Still Working 9 to 5, a 40-years-later retrospective on the hit '80s film; and a collection of Canadian shorts called Stronger Together.
• It's the end of an era with the closure of Martha Stewart Living magazine. Corinna was introduced to Martha at age 9, when she accompanied a family friend on a shopping spree to Sears (remember Sears?) to buy up the decorating maven's new line of home accessories in every hue — one set for each colour-coded guest room of the cottage. As she got older, Corinna pored over issues of Living, and years later, when she was a senior editor at Style at Home, Martha's magazine served as the example to follow. Corinna's favourite article of all time: the tour of Martha's attic craft room (which she was reminded of by this more recent tour of a craft room designed by Brittany Jepsen). #StudioDreams
---
Don't forget to enter!
A reminder of our giveaway in partnership with Soak, modern care for the laundry you love. The contest closes Sunday, April 24 at 11:59 pm ET, so don't miss your chance to enter.

---
Are you a Canadian maker or know of one? Add yourself and other makers to our ever-growing list and help us create the most comprehensive database of artisans and crafters in Canada.
---
Did someone forward this newsletter to you? Subscribe here.
Have a story to share? Send tips to editorial@workshopmag.com.