We've been having trouble getting this newsletter out this week. Russia's attack on Ukraine has captured all our attention, and our willpower isn't quite up to pulling ourselves away from the news to focus on our business. (If you're looking for ways to help, the Globe and Mail offers some ideas here — Kat has made a donation to the Kyiv Independent — and this Google Doc from trusted sources is also thorough.)
That's the thing about being an entrepreneur. You can't truly separate yourself from the rest of your life. You are a whole person with business and life intricately intertwined. It's one of the themes that came up in our recent meetup, when one Workshop member ruminated on how to run a business from home while caring for a toddler during a pandemic. Not an easy feat. We say, when it all feels a little overwhelming, that's when you do what you can when you can. And take a break when you need it.
We had so much fun meeting our members during that event — it truly made our hearts full. Which is why we're very excited to announce our next event coming up on March 10th. We'll be hosting a live Q&A session with bookkeeper Jayne Dykstra, who will be answering all your questions about taxes. Come join us!
Yours in making,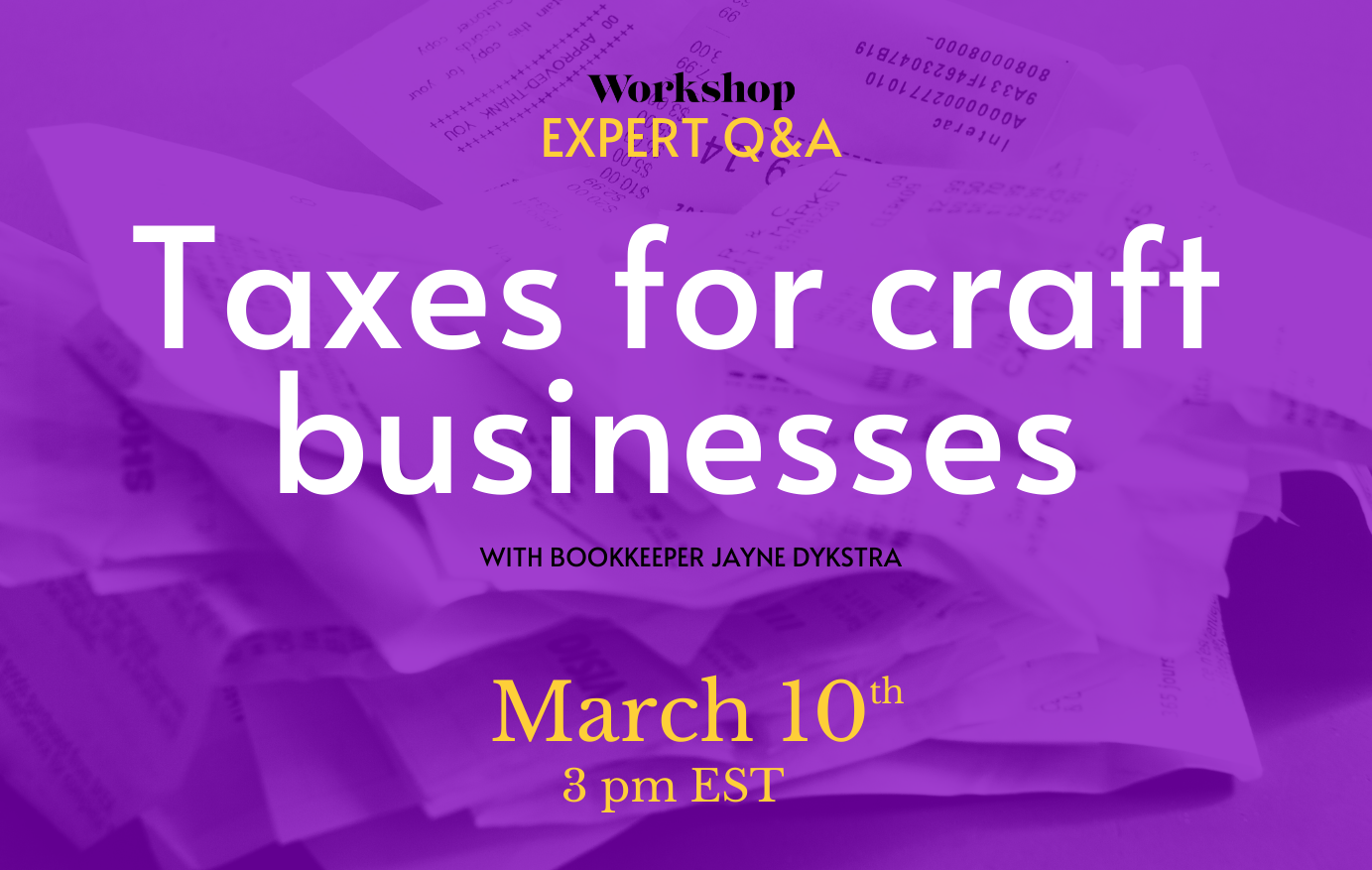 Got questions about your tax return and how income tax and GST/HST work for small businesses? Join us for our next meetup with bookkeeper Jayne Dykstra. And bring your questions!
---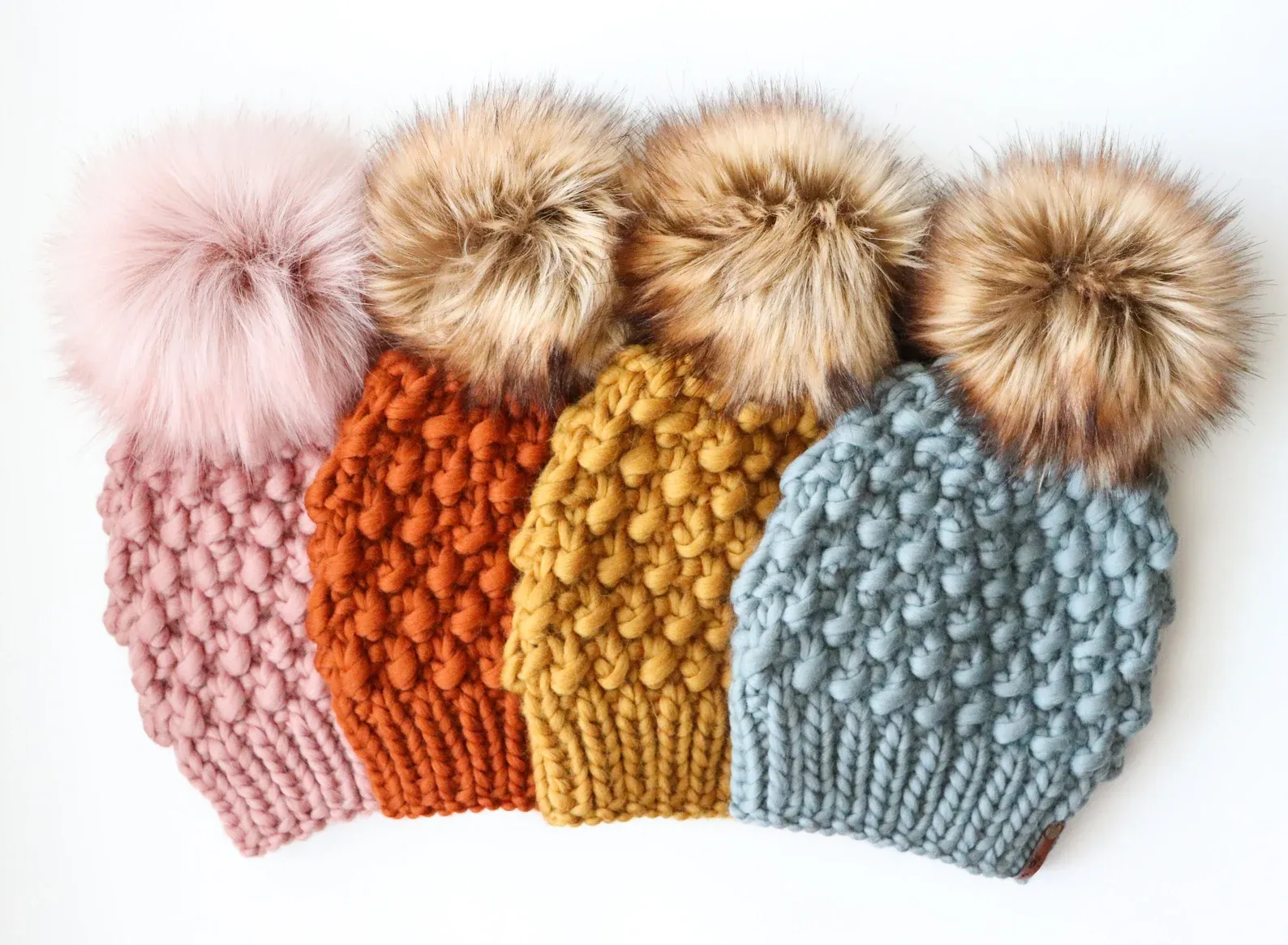 We the North require a little warmth for our noggins for a good chunk of the year, so it's no wonder that the toque is essentially a national icon. But there are more styles to protect our heads from the cold. Here, six makers who've crafted their own chapeaux — including a requisite toque designer. Read the story...
---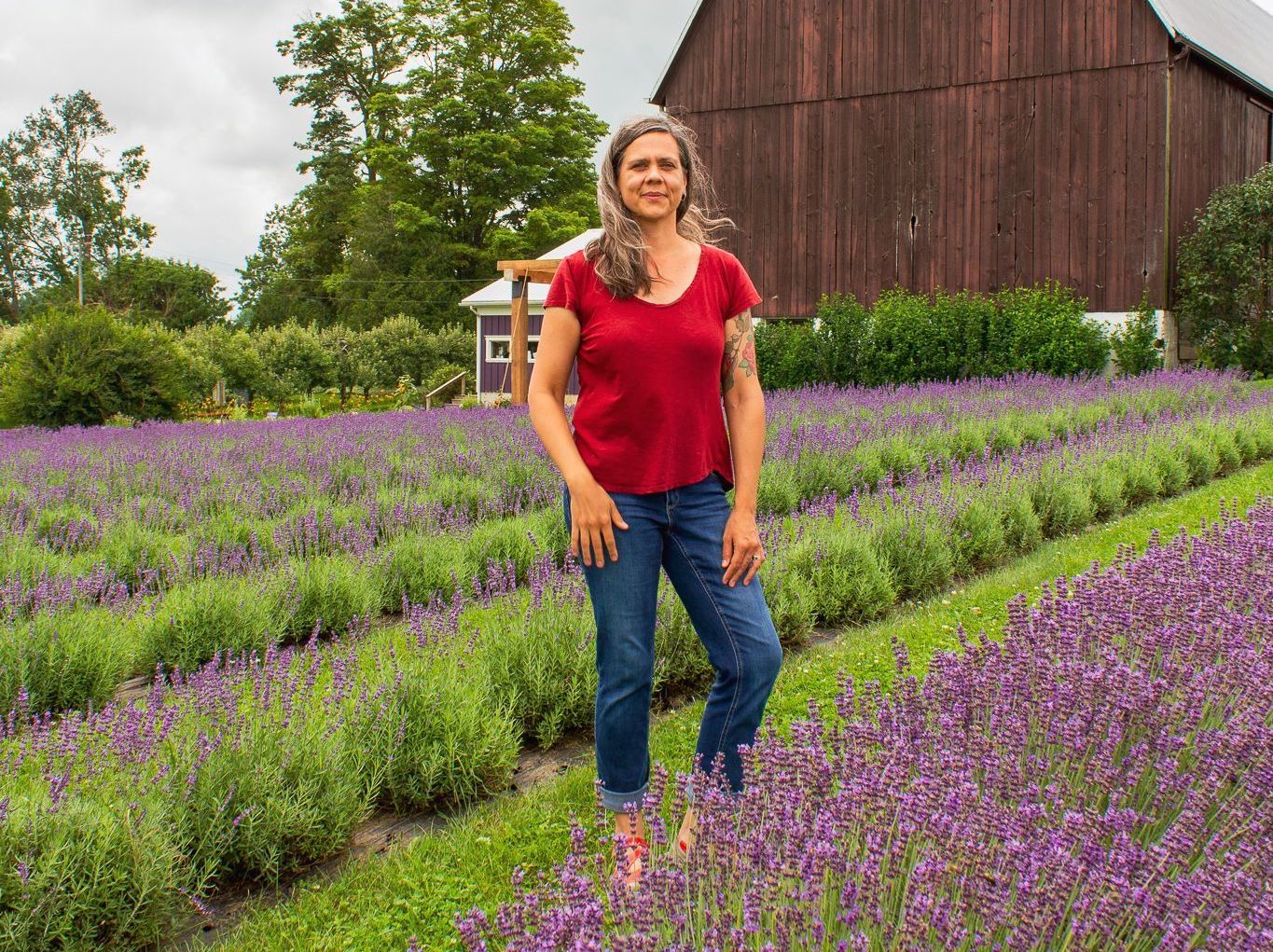 For Melissa Schooley of The Raging Bowl Pottery, her family's support and idyllic apple orchard gave her a chance to build a thriving studio and boutique. Read the story...
---
Have a question about running a craft business? Ask our experts! One perk of being a paid Workshop member is you get to ask the pros your most burning business questions. The answers may get published in an upcoming Q&A column. Submit your question here.
---
Workshop Loves 💛
This month, we're celebrating Workshop member Jonika Griffin of Rest Simple, who recently received the Black Designers of Canada Award of Excellence. Congratulations, Jonika! Read our profile of Jonika here. (Do you have your own accomplishment to celebrate? Reply to this email and let us know so we can share in our next issue!)
---
Are you a Canadian maker or know of one? Add yourself and other makers to our ever-growing list and help us create the most comprehensive database of artisans and crafters in Canada.
---
💰
Next month we'll be talking all about taxes here at Workshop. Hit reply and let us know what you want to know about small-business taxes.
Did someone forward this newsletter to you? Subscribe here.
Have a story to share? Send tips to editorial@workshopmag.com.